Critics' Choice: Top Movies of 2007
Staff, Crosswalk.com
Tuesday, January 22, 2008
So how do we at Crosswalk pick our favorite movies of the year?

First we ask our editors and contributing entertainment writers to send us a list of their personal favorites for the year. Then, we count up the votes and see which ones our team felt were most worth your time and money. From that list, we wrangle out 10 to 15 films that we think our collective can get behind.

We examine the message of the film and how it supports (even accidentally) the Christian worldview. We consider how a movie handles the underlying moral issues involved. And we certainly don't forsake the art of filmmaking. Is the film's tone appropriate? Is the writing sharp? Are the performances compelling?

With that in mind, we present to you our favorite movies of 2007. But keep in mind that not every film is for everyone. We all have different comfort levels with the portrayal of sinfulness and offensive content. Please click on the links provided below for more a detailed evaluation of each film's potentially objectionable material.


---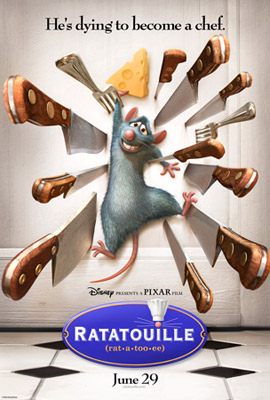 1. RATATOUILLE
Rating:
G
Our favorite film of the year comes straight from the kitchen, riding the waves of celebrity chef popularity to critical acclaim. While the thought of a rat in the kitchen, let alone in a fancy French restaurant, might leave one feeling rather squeamish, it doesn't take long for this one to completely win viewers over. After all, it's not every day that you encounter a rat that doesn't like to eat garbage and daydreams of being a chef like the oh-so-charming Remy does in
Ratatouille
. In addition to a unique premise it's also noteworthy to find something that can charm both children and adults without resorting to risqué humor or an abundance of poop jokes. Delightful, original,
Ratatouille
helps continue to cement the solid reputation of Pixar studios.
Click here for a full review
.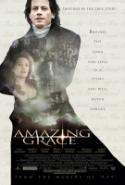 2. AMAZING GRACE
Rating: PG (for thematic material involving slavery, and some mild language)
The story of William Wilberforce and his efforts to abolish slavery in England gets noteworthy treatment in Amazing Grace. Working tirelessly for the abolition cause, Wilberforce suffered through years of setbacks in Parliament until a key legislator joined his side, and time caught up with his favored cause. Amazing Grace is a thoughtful account of one of history's seminal moments.

Click here for a full review.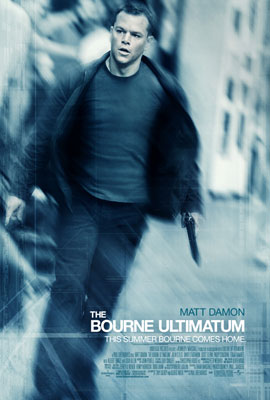 3. THE BOURNE ULTIMATUM
Rating: PG-13 (for violence and intense sequences of action)
The Bourne Ultimatum, the third film in a series about a trained killer trying to reclaim his previously erased identity, tops its predecessors with amazing set-piece action sequences and expert editing and camerawork. It's a kinetic rush that barely gives viewers time to breathe, much less think. But think we must, as the central mystery of the three films is at last resolved, and Matt Damon's intense and believable Jason Bourne must face who he is, and who made him that way. In a sea of underwhelming summer action flicks, the latest Bourne gets it done.

Click here for a full review.



4. ENCHANTED
Rating: PG (for some scary images and mild innuendo)
Don't you hate it when someone yanks you out of your blissful dream world into raw reality? When you realize that birds and squirrels are no longer waiting on you, and your airbrushed body is actually subject to the elements … and gravity? Such is the life of Enchanted's beautiful Princess Giselle (Amy Adams), a lovely young lass who initially lives in a glorious world of animation where forest creatures break out in song, with heart-lifting lyrics about the wonderful day when true love's prince will come. But everything changes, when an evil queen pushes Giselle into the real world. And not just the real world, but the most gritty reality of all: Manhattan U.S.A.! Kudos to Disney for its decision to poke fun at the fairy tale movie genre it created in such a clever and humorous way.

Click here for a full review.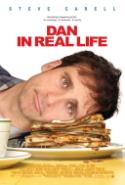 5. DAN IN REAL LIFE
Rating: PG-13 (for innuendo)
Dan in Real Life could be the sweetest, most romantic and funny movie you will see this year. Steve Carell is perfectly cast for this film, and if you love him in The Office then you will love Dan in Real Life. His character is the same type of tongue-tied, bumbling guy—but this time, he's a parenting advice columnist trying to raise teenage daughters! Carell's talent is only enhanced by the direction of Peter Hedges, who has a deft touch with actors and knows how to balance humor and pathos to draw in the audience.

Click here for a full review.
Recently on Movie Features
Have something to say about this article? Leave your comment via Facebook below!
advertise with us
Example: "Gen 1:1" "John 3" "Moses" "trust"
Advanced Search
Listen to Your Favorite Pastors