Critics' Choice: Top Movies of 2009
Editorial Staff & Film Critics, Crosswalk.com
Monday, February 08, 2010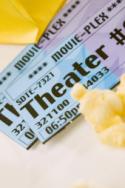 Oscar season is upon us and we at Crosswalk.com would feel remiss if we didn't comment on our favorite films of 2009.

So as is our custom, the editors and regular movie reviewers of Crosswalk have once again voted. Contributors submitted top-ten lists of favorite films from which the editorial staff then selected the "Top Movies of 2009," with the most consideration given to the films with the most votes.

As our regular readers will know, we believe that film is perhaps the most dominant and influential art form of our times. As such, movies cry out for the thoughtful engagement of Christians at every level, be it critique, writing, acting, directing, or any of the technical aspects of filmmaking. What we are looking for in a film, much like the Academy Awards, is excellence. Technical excellence. Excellence in storytelling. Excellence in acting. But just as important to us is how the film stands up when examined from a Christian perspective. What message does the film want us to walk away with? How does that message look in light of the Christian worldview? And in the end, we are people who love the movies. So which movies from 2009 deliver an important message in the most moving and entertaining fashion? Read on to find out.

Please note that we understand that not every film is for everyone. We all have different comfort levels with the portrayal of sin and potentially offensive content on the big screen. Please click on the links provided with each film for a more detailed evaluation of potentially objectionable material.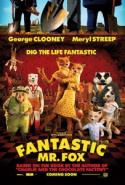 1. FANTASTIC MR. FOX
Rating: PG (for action, smoking and slang humor)
Click here for a full review.

In his review of this film, Crosswalk film critic and contributor Jeffrey Huston wrote, "It's nearly impossible to overstate how wonderful this movie is." And the rest of us agree. A superb balance of subtle wit and slapstick comedy, Fantastic Mr. Fox works on so many levels. And under the comedic tone, this poignant story deals with questions of personal identity and how that changes through the different stages of life. Enthusiastic and warmhearted, that tale of Mr. Fox's adventures with family and friends is presented in a visually unusual stop-motion animated style. Delightful in both its story and form, Fantastic Mr. Fox is a cheerful walk on a crisp autumn afternoon and a noteworthy achievement in film for 2009.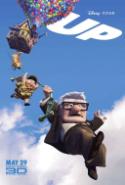 2. UP
Rating: PG (for some peril and action)
Click here for a full review.
Click here for an interview.

Once you realize the title is less an adverb or a preposition, and more a suggestion (even a command?), the many layers of thematic beauty take on as much richness as Carl Frederickson's behemoth bouquet of balloons. The color palette of this Pixar film is truly inspired. The hues are breathtaking, and directly serve the film's message: don't miss out on the vivid adventure that is life, even if you're widowed, fatherless, or the lowest dog in the pecking order. Speaking of which, Dug the dog and Kevin the bird form the unlikeliest and most hilarious animal cartoon duo since Bugs & Daffy. Up brings joy to the heart, inspiration to the mind, and tears to the eyes of viewers of all ages. The first 15 minutes, which tell the story of Carl and his lifetime-love Ellie mostly through silent imagery, would be enough. But as the story teaches, there's always time for a little more living.



3. STAR TREK
Rating: PG-13 (for sci-fi action and violence, and brief sexual content)
Click here for a full review.

If you only ever saw one scene, the vertigo-inducing dive-to-the-mining-platform sequence would be worth the price of admission. Was it a great movie? Probably not, but it makes our list because of the sheer thrill ride, one that other summer blockbusters (G.I. Joe, anyone?) failed to provide. Plus, J.J. Abrams' vision for a series reboot worked. Where many TV adaptations and movie remakes flop, the not-dumbed-down script and clever casting of young Kirk, Spock, McCoy, and Co. help this one soar. Leonard Nimoy is used just right and just enough in his role of Spock as an old Vulcan. The lack of a compelling-enough villain subtracts a bit, but there's no denying the film was a hit among fanboys and casual moviegoers alike—not an easy accomplishment.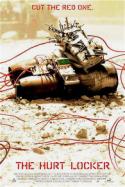 4. THE HURT LOCKER
Rating: R (for war violence and language)
Click here for a full review.

Key to the success of the The Hurt Locker is that its agenda is neither pro-war nor anti-war. Instead, this critically acclaimed film is a look at the psychology of the men who go to war, and especially of those who willingly take part in the most dangerous aspects of conflict. Yet in The Hurt Locker, even the psychological aspect takes a back seat to the sheer adrenaline of battle—the way tension can mount quickly in a foreign setting, where the enemy can emerge, armed, from behind a building, or appear as an innocent-looking civilian with a cell phone in hand. Director Kathryn Bigelow brings us the most moving drama about the war in Iraq yet to hit the big screen.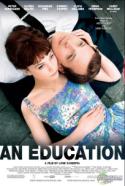 5. AN EDUCATION
Rating: PG-13 (for mature thematic material involving sexual content and for smoking)
Click here for a full review.

What should one take away from a coming-of-age film where a prep-school teen, who seems nonchalant about losing her virginity (and forgoing a prestigious Oxford education), and her controlling, micro-managing parents are conned by an older man whose façade they should have easily seen through in the first place? These problems with the story's believability aside, An Education's greatest strength lies in its crisp aesthetic and its award-worthy acting. Carey Mulligan (in her first leading role) is a delight to watch as an early '60s-era, savvy London teen. Despite youth in acting years, she holds her own against the wonderfully complex Alfred Molina (as her father) and the likeable-yet-slimy Peter Sarsgaard (as her character's playboy suitor who's twice her age). Rosamund Pike also shines in a lesser role as a dim-witted girlfriend, as does Emma Thompson as a rigid headmistress.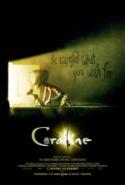 6. CORALINE
Rating: PG (for thematic elements, scary images, some language and suggestive humor)
Click here for a full review.

A triumph of imaginative filmmaking both in craft and message, Coraline tells the story of little girl who discovers a doorway into another world that mirrors her own, only better; the surroundings are beautiful, the atmosphere magical, and her previous distracted parents loving. Coraline's elation turns to unease, however, as she begins to unravel a sinister nature behind her attractive new surroundings. A technical feat of stop-motion animation, filmmakers render Coraline's world in breathtaking detail. The tone of this film is certainly dark and foreboding, but that darkness serves as a contrasting backdrop to the movie's triumphant lesson: be careful what you wish for. Coraline conveys powerful lessons about sin and temptation with nearly unparalleled artistic flair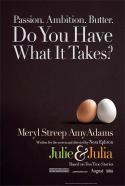 7. JULIE & JULIA
Rating: PG-13 (for brief strong language and some sensuality)
Click here for a full review.

Based on not just one but two real stories merged together, the Nora Ephron-directed rom-com has everything a married couple looks for on their rare date night. The film appeals to a broader audience, of course, but the themes of building strong marriages through tough times, coming up with meals every night, and wives trying to find their own purpose and fulfillment are tantamount. Amy Adams' Julie Powell is inspired by the story and recipes of Julia Child, played (some harsher critics say "mimicked," but I say that's still a compliment) to startling perfection by Meryl Streep. In turn, hundreds of people in the blogosphere become inspired by Julie and her efforts to make all 524 recipes from Child's Mastering the Art of French Cooking. Both women's stories teach that an ounce of bright idea—with a dash of courage to buck the trend and two cups of commitment to see things through—are a winning recipe.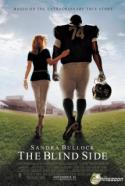 8. THE BLIND SIDE
Rating: PG-13 (for one scene involving brief violence, drug and sexual references)
Click here for a full review.
Click here for an interview.

You see what you want to see with The Blind Side. Beyond color, class or creed, this true story is about people helping people. Period. In the role of her career, Sandra Bullock embodies Leigh Anne Tuohy, a wife and mother in an upper-class Memphis family. When Michael Oher, a 6-foot-5, 350-pound African American teen who had been living on the streets, applies for admission at the Christian school where Tuohy's two children attend, Leigh Anne sees a need and welcomes Michael into her family. As a result, he turns his grades around, succeeds in sports, then becomes an offensive lineman for the University of Mississippi and today plays professional football for the Baltimore Ravens. It's a heartwarming story that certainly has scored with moviegoers who (as of press time) have helped The Blind Side gross over $240 million at the box office.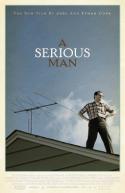 9. A SERIOUS MAN
Rating: R (for language, some sexuality/nudity and brief violence)
Click here for a full review.

Easily the most dark and "adult" film on this year's list, yet with a central theme that's troubled mankind since the Garden of Eden: Why do bad things happen to good people? A Serious Man tells the story of Jewish physics professor Larry Gopnik whose simple, mediocre life suddenly goes bad, sending him on a quest to answer life's difficult questions. Fans of directors Joel and Ethan Coen's earlier films (such as No Country for Old Men and O Brother Where Art Thou?) will recognize the directing duo's eccentric characters and signature themes surrounding the sinful nature of man. The film poignantly spotlights mankind's search for an immutable and knowable God.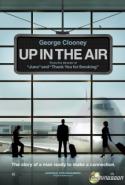 10. UP IN THE AIR
Rating: R (for language and some sexual content)
Click here for a full review.

Up in the Air does something that most movies won't even try: it asks an important, controversial question, treats both sides fairly, and lets the viewer decide. Can we be happy while remaining emotionally isolated from others? Can we be happy any other way? Most movies imply that we can have perfect relationships with imperfect people, and that only these relationships will make us happy. Others preach that we don't need others to make us happy, because people will always let us down. There is some truth on either side, and Up in the Air stands out for taking both arguments seriously. Oh, yeah—and it's funny, too.
Recently on Movie Features
Have something to say about this article? Leave your comment via Facebook below!
advertise with us
Example: "Gen 1:1" "John 3" "Moses" "trust"
Advanced Search
Listen to Your Favorite Pastors