Critics' Choice: Top Movies of 2009
Editorial Staff & Film Critics, Crosswalk.com
Monday, February 08, 2010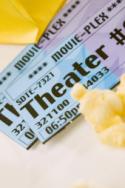 HONORABLE MENTIONS

This year for our "honorable mentions" category, we've again asked each of our film panel voters to make the case for one film on their personal list that didn't get enough votes to make it into the Crosswalk.com top ten. Here is what they said ...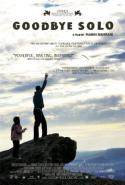 Goodbye Solo
John Sizemore, Crosswalk.com Contributing Writer

Ever wished for a movie that expressed God's love and grace, simply and convincingly, without mentioning God? Goodbye Solo is that film, a Christian film that isn't just a film for Christians. Everyone wants to be loved by someone in just the way that Solo loves William. And everyone knows that, deep down, we have the same petty, selfish, bitter impulses that WIlliam has. Show this film to your non-Christian friends without apologizing: there are no pat answers, no sinner's prayers, no prosperity teaching, not even an unambiguously happy ending. It's just a sweet, simple parable about real love.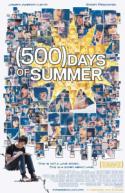 (500) Days of Summer
Christa Banister, Crosswalk.com Contributing Writer

As much as I love watching movie couples fall in love, fall out of love and predictably end up together in the end, great rom-coms have been in seriously short supply lately. And considering how cliché, insipid and decidedly low-brow (see Confessions of a Shopaholic, The Ugly Truth, even Sandra Bullock's The Proposal was only a quarter-of-the-way entertaining) they've become, (500) Days of Summer was definitely a breath of fresh air for the genre. With a clever framing device (the story skips around, beginning with —gasp—the break-up), charming performances from the leads Zooey Deschanel and Joseph Gordon-Levitt, an imaginative script and a fantastic soundtrack to boot, apparently, there's still hope for love stories—even if they're not supposed to be (like the beginning in (500) Days of Summer warns the viewer).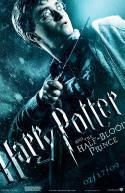 Harry Potter and the Half-Blood Prince
Shawn McEvoy, Crosswalk.com Senior Editor

In this prelude to the end of the game, the stakes are raised. Just as the young protagonists mature to deal with the complexities of young love, so do the story's own themes. Friendship grows into its adult form of self-sacrifice. Good and evil become less cartoonish, more real. A starker, emptier Hogwarts symbolizes the lonely weight Harry carries as "The Chosen One." Jim Broadbent's addition to the cast breathed new life into the faculty, and provided disturbing clues to the rise of Lord Voldemort. As Harry and Dumbledore place more and more trust in each other, the magic is obvious, as the sites they visit and the way they travel to them are spectacular to behold.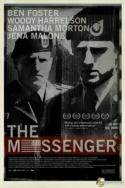 The Messenger
Christian Hamaker, Crosswalk.com Contributing Writer

The Messenger has everything that Avatar lacks: fleshed-out characters, genuine heartbreak, real drama, and an anti-war message based on the battlefield trauma rather than on the lazy stereotypes of resource hoarding and cardboard villains. The resulting audience interest in each film? Avatar, with more than $450 million in North American box-office alone, is on its way to becoming the top-grossing film of all time, while The Messenger will need Oscar attention to reach $1 million in ticket sales. Subtle rather than bombastic, filled with genuine, raw emotion rather than special-effects driven spectacle, The Messenger is superior to Avatar as well as to nearly every other film released last year, powered by career performances from Ben Foster, Woody Harrelson and Samantha Morton. It's a searing, heartbreaking work—no 3-D glasses required.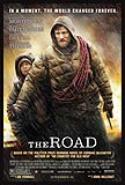 The Road
Jay Swartzendruber, Crosswalk.com Contributing Writer

What would the world be like if the Church vanished? The film based on Cormac McCarthy's 2006 Pulitzer Prize-winning novel, The Road, paints a compelling picture. Though it hardly follows Revelation like a map, The Road resonates with biblical prophecy in many ways, and offers the most realistic cinematic portrayal of an end times world yet. (Hence the R rating for violence, disturbing images and profanity.) By filming at Mount St. Helens, in Post-Katrina New Orleans, and in central Pennsylvania where the mining industry has ravaged the landscape, the director created an unprecedentedly "real" apocalyptic world. With this horrific backdrop-defined even more by utter human depravity—we witness a love story between a devoted father and his young son. The Man (Viggo Mortenson) makes a declaration: "The child is my warrant. And if he is not the word of God, then God never spoke." While the father's intense commitment to his son is profound, The Boy (Kodi Smit-McPhee) proves to be the movie's moral compass as his innocence, compassion, forgiveness and thankfulness endure.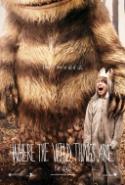 Where the Wild Things Are
Stephen McGarvey, Director of Editorial & Brand Development

The emotional journey of Max in Where the Wild Things Are was for me the most moving film experience of 2009. The film captures both the essence of boyhood imaginative play, and how that effects growth and maturity in youth, more than any other film in recent memory. Little Max is a boy typical of his near fatherless generation, lashing out at his mother and the world around him that he doesn't quite understand. As an escape, Max seemingly creates an imaginary world without limits for himself and his friends, in the form of strange Wild Things. Through this gripping world and its wild inhabitants, Max unwittingly gains insight into his own mental state through the creatures around him. Truly one of the year's most underrated films, Where the Wild Things Are is cinematic storytelling at its finest.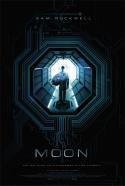 Moon
Jeffrey Huston, Crosswalk.com Contributing Writer

Like the 1970s sci-fi it emulates, Moon uses a theoretical future to examine contemporary issues. Sam Bell is a solitary astronaut on a moon base ending his three-year research tour, and a HAL-like computer assistant named GERTY appears to be less-than-trustworthy. Like an eerie Twilight Zone episode, Moon unfolds in confusion and mystery. But after a shocking reveal, the implications to modern-day genetic tampering are haunting and Bell's deteriorating psychosis becomes heartbreaking. Sam Rockwell is a force as Bell, and as GERTY Kevin Spacey plays to our expectations before subverting them. District 9 was praised. Avatar was a phenomenon. But Moon was 2009's best sci-fi.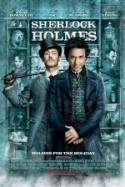 Sherlock Holmes
Laura MacCorkle, Crosswalk.com Senior Editor

"It will be too gritty, too violent, too profanity-laden and I will take my popcorn and walk out halfway through." These were my preconceived notions of what a Guy Ritchie-directed Sherlock Holmes would be like. Thankfully, I was pleasantly surprised. Leaning more toward action than drama and light than darkness, this highly entertaining ride takes the audience back into the late 1800s and into the mind of the world's most famous detective—who in this incarnation is definitely more free-spirited and devil-may-care. The slo-mo sequences (think The Matrix), where Sherlock's narration dissects each fight scene image before it happens in real time, make for great eye candy. Buddy chemistry between Robert Downey Jr.'s Sherlock and Jude Law's Dr. Watson is also a plus, with fast-talking lines of comic relief to help lighten the load of some heavy subject matter (Satanic rituals, sacrifices, the occult—all of which are debunked in the end). The door has been left open for a sequel, and I for one will be there. With my popcorn.


/p>
Recently on Movie Features
Have something to say about this article? Leave your comment via Facebook below!
advertise with us
Example: "Gen 1:1" "John 3" "Moses" "trust"
Advanced Search
Listen to Your Favorite Pastors