Critics' Choice: Top Movies of 2010
Editorial Staff & Film Critics, Crosswalk.com
Wednesday, January 19, 2011

HONORABLE MENTIONS

Each member of the Crosswalk.com voting panel was asked to choose a selection from his or her list that did not make our final "Top Movies of 2010" list and offer a brief defense of its worth.



127 Hours
Jeffrey Huston, Crosswalk.com Contributing Writer

"I would go insane." "There is NO WAY!" "I would die." These are the kinds of things you'll likely overhear—or be saying yourself—after having watched 127 Hours, a harrowing true-life tale of survival that's as nerve-wracking to endure as it is uplifting to see all the way through—a journey that isn't merely about survival but also humbling self-discovery, and ultimately a parable about the dangers of living a solitary life. The film's title refers to the five-plus days in 2003 that hiker Aron Ralston spent trapped in an isolated Utah canyon with his lower right arm stuck and crushed by a fallen boulder. It was a dire scenario that would be the realization of anyone's worst fears: trapped, injured, alone, in the middle of nowhere with no ability to communicate, and no one else knowing where you are. Similarly, the chutzpah to make an engaging movie about an immobile character is in itself daring, and seemingly the opposite construct of Oscar-winning director Danny Boyle's brand of hyper-kinetic filmmaking (Slumdog Millionaire, Trainspotting, 28 Days Later). From the opening sequence, however, it's clear that energy will be the least of his problems. Boyle is a supreme stylist of modern cinematic language and, in what may have been his biggest challenge to date ("an action movie with a guy who can't move," as Boyle describes it), he delivers.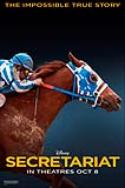 Secretariat
Laura MacCorkle, Crosswalk.com Senior Editor

As a child, I couldn't get enough of stories about animals—or unlikely heroes, for that matter. Walter Farley novels including The Black Stallion, Wilson Rawls' tearjerker, Where the Red Fern Grows, and Joy Adamson's Born Free? Check. Movies about dogs like Old Yeller, Lassie and Benji? Check, check and check. So it should have come as no surprise that Walt Disney Pictures' Secretariat, based on the true story of housewife-turned-racehorse-owner Penny Chenery Tweedy and her Triple Crown-winning racehorse Secretariat, would have reached out and grabbed me when I saw it in theaters last fall. But quite frankly, I was surprised.

Generally speaking, in my adult years I haven't been drawn to films that are targeted toward the family market and so I didn't think Secretariat would do that much for me. But it did. From the opening narration quoting Job 39, the film drew me in. I couldn't help but feel the hooves pounding inside of me as cameras got amazingly close to the action of horses galloping around the track in various race scenes. It was exhilarating, and I felt like I was right there in the moment and ready to stand up and cheer when my enthusiasm rose to the brim.

More than just a feel-good movie, Secretariat became a story with life lessons that I thought about for days afterward. Courage, determination, perseverance, and those that defy the odds and overcome what others consider liabilities were on my mind. I could see that themes such as "be who you were created to be" and "run your own race" apply to believers as well, as we seek to live the lives that God is calling each one of us to live and must put our main focus on him and the direction he is leading each of us to follow. Aside from one or two curse words, the film is clean and much like 2009's The Blind Side, it provides fodder for some fruitful family discussion time. If you have missed out on this winner, you owe it to yourself to rent it when it releases to DVD on January 25, 2011, and see what one courageous woman and "the greatest racehorse of all time" were able to achieve back in 1973.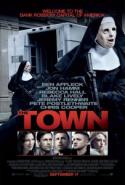 The Town
Christa Banister, Crosswalk.com Contributing Writer

As an actor, Ben Affleck's efforts have always been a bit laughable, and I'm not just talking about the universally loathed Gigli either. But behind the lens Affleck has earned some well-deserved credibility as he's showcased a keen eye for detail in complex morality tales like The Town. Set in Affleck's much-beloved hometown of Boston, audiences are treated to a gritty yet compelling snapshot of a decidedly less historic, less affluent section of Bean Town, one that's known as the bank robbery capital of the U.S. And as you watch the events play out in all their violent glory, you can't help but learn a little bit more about the flawed state of humanity and how justice isn't always served.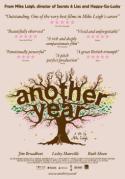 Another Year
Christian Hamaker, Crosswalk.com Contributing Writer

"I want to help you. That's why we're here," says Gerri, early in writer/director Mike Leigh's Another Year. She's a counselor, happily married to Tom, an engineer. They spend their time together cooking, gardening and opening their home to troubled souls like Mary, a co-worker of Gerri's, or Tom's friend Ken. They enjoy visits from their grown son, Joe, and they reach out to Tom's taciturn brother, who's just become a widower.

Another Year, like most great films, shows rather than tells. Except for a Christian funeral, during which Scripture is recited, there's no overt religion in the story, but Tom and Gerri constantly show patience (with an occasional flash of annoyance—they're only human), kindness and love toward people who are hurting. Their union is a happy one, their home always open to others, their spirits usually cheerful. Who wouldn't want to be their friends?

Divided into four parts—one for each season—Another Year showcases an array of human emotions and behaviors. Love, sadness, contentment and helplessness are all on display. Like Tom and Gerri's garden, some acquaintances will flower, while others will wither. But the couple's efforts toward those around them are always encouraging, even when they don't bear fruit.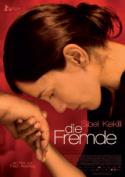 When We Leave
John Sizemore, Crosswalk.com Contributing Writer

Germany's Oscar entry for Best Foreign Language Film offers a scathing look at Islamic society and the challenges it presents to modern, liberal nations attempting to integrate its adherents. Umay, a German-born Turk, leaves her abusive husband and returns to her family. The men in her life seem content to violate every moral tenet of Islam, but they aren't willing to dishonor the family by allowing Umay to start over. She hopes that her father, who seems to be the one relatively decent man in the film, will set aside his scruples for her sake. But even his obvious love for her can't bring him to reconsider his conviction that every woman—even one's own daughter—is the property of some man. If you've ever wondered whether a society founded on rigid, legalistic religion might be better than one founded on no religion at all, then this sad story may give you something to think about.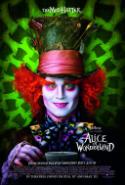 Alice in Wonderland
Ryan Duncan, TheFish.com Editor

The film may have had mixed reviews, but it certainly deserves an honorable mention. Visually striking, Tim Burton's re-imagining of Wonderland (renamed "Underland" in the film) certainly adds merit to the film's statement that the best people are often bonkers. Helena Bonham Carter's performance as the Red Queen is comedy magic, even without the giant head, and newcomer Mia Wasikowska holds her own starring as Alice. Further rounding out the cast are Anne Hathaway, as the gossamer White Queen, and Johnny Depp, who is completely in his element as the Mad Hatter. It is a fun film, and while Lewis Carroll's more devoted followers may have been disappointed, the rest of us in the theater were pleasantly surprised.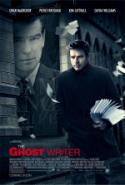 The Ghost Writer
Stephen McGarvey, Director of Editorial & Brand Development

To enjoy The Ghost Writer, you may have to look past a director embroiled in one of the most infamous scandals in Hollywood history AND some rather left-wing conspiracy-theory politics. When an unassuming writer is assigned to ghost write the autobiography of an infamous British politician, he begins to unravel the ugly mysteries behind the public persona. Deliberately subtle, the fantastic dialogue and superior performances make this film a completely engaging murder mystery that relies on a well-crafted narrative rather than flashy gimmicks.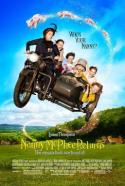 Nanny McPhee Returns (with nods to the quantity and overall quality of family fare in 2010)
Shawn McEvoy, Crosswalk.com Managing Editor

It's like this: the best time I've had seeing a movie with my son is How to Train Your Dragon; the best time I've had seeing a movie with my daughter is Ramona and Beezus; and the best time my wife and I have had seeing a movie with our kids—twice—is easily Nanny McPhee Returns. This little gem from writer/producer Emma Thompson surpasses the original—which we hadn't seen prior to the sequel—in pathos, comedy, and what's-at-stake. Some segments are downright ridiculous (pigs doing synchronized swimming? Maggie Smith voluntarily using a cow pie as a seat cushion?), but there's a subtle implication that that's just the point: childhood can be silly... as can the travails of adults for that matter. Just as in the first Nanny McPhee, there are specific lessons the children require, and as their ugliness to each other and their mother/aunt subsides, so does the physical ugliness of our good Nanny. But this time around the lessons feel more apropos to our current cultural climate. Perhaps it taking place during war time in Britain—as well as the disparate class distinctions and worldviews of the cousins—has something to do with it. The concept of making beauty and purpose out of life's chaos and hardship through sharing, communicating, and trusting each other works so much better. To the Christian ear, the sounds of hoping-beyond-hope and making leaps-of-faith ring true.

***

2010 is the first time since 2006 that an animated movie doesn't occupy Crosswalk's top spot, and is the first time since 2005 that a Pixar film didn't crack our Top 4. So perhaps it seems a little strange that I'm making the case for '10 being the "Year of the Family Film." But not only did three kid-friendly films crack our Top 10 (Nos. 5, 8, 10 above), there were several more that could have. The aforementioned Nanny McPhee Returns came closest, followed so closely by Dreamworks' How to Train Your Dragon, an original tale of bravery and seeking first to understand which relies heavily on the tried-and-true father-and-son-are-opposites archetype.

Also getting nods from some of our contributors were Ramona and Beezus, which has now been viewed about 17 times by my 5-year-old daughter, and Legend of the Guardians: The Owls of Ga'Hoole. Despite being saddled with possibly the worst title of 2010, this film from the director of 300 and Watchmen is even more visually eye-popping than those were.

There were some good times (and reviews) to be found with Megamind, Shrek 4, Despicable Me, Diary of a Wimpy Kid, and Percy Jackson and the Olympians: The Lightning Thief… even Harry Potter and the Deathly Hallows: Part I (though I wouldn't recommend taking a child to it—it's very dark, with mature themes—it is based on children's lit).

Of course, simply marketing colorful images and a mostly-clean script to kids and parents doesn't automatically make for a good movie, but that didn't stop studios from trying. The examples above were, if not home runs all, at least base hits. But do watch out for these strikeouts: Alpha and Omega, Gulliver's Travels, Yogi Bear, Cats & Dogs: The Revenge of Kitty Galore, Marmaduke, The Last Airbender, and Tooth Fairy. Too many solid places to step to settle for those landmines this year.

Recently on Movie Features
Have something to say about this article? Leave your comment via Facebook below!
advertise with us
Example: "Gen 1:1" "John 3" "Moses" "trust"
Advanced Search
Listen to Your Favorite Pastors