"Hangman's Curse" – First of Several Peretti Works on Film
Annabelle Robertson, Entertainment Critic
Wednesday, March 31, 2004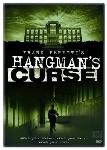 Peretti, on the other hand, writes from a distinctly Christian worldview while also highlighting the ever-present reality of evil in the world – as well as ways to combat that evil through truth, righteousness and prayer. Best known for his first two novels, "This Present Darkness" and its sequel, "Piercing the Darkness," which sold more than 3.5 million books, Peretti has since written a slew of others, including "The Visitation," which debuted on the Christian Bookseller's Association list six weeks before its release.  Prior to that, "The Oath" sold more than a half million hardcover copies within six months of publication.
A natural storyteller from Seattle, Washington, where he pastored a church along with his father for five years while writing his first novels, Peretti now lives in the panhandle of Iowa. Married for 32 years to a painter, he typically wakes, does his devotion, then writes for five hours a day, taking the occasional break with his banjo. On weekends, he and his bluegrass band jam at fundraisers and churches.
In addition to writing the screenplay for "Hangman's Curse," Peretti also appears in the film, as Professor Algernon, a quirky scientist who wasn't too much of a stretch for him to play, he said.
"It was ecstasy!" he said, with a laugh. "And I'd love to do it again, maybe in a Hitchcock sort of way. You know, a cameo in each film, although I don't know if they'll let me."
Peretti has done a lot of acting, but said it was still intimidating to be on the set of a feature film, especially with people like producer Ralph Winter, who championed the film from the beginning.
"Frank's an amazing guy," Winter said. "I'd be thrilled to make movies with Frank Peretti for the rest of my career."
Winter, who is best known for his work as a producer on "X-Men," "X2" and "Planet of the Apes," also produced and directed the "High Incident" television series for Steven Spielberg. He was approached by Joe Goodman and Bobby Neutz, of Namesake Entertainment, a couple of years ago, after they had met with Peretti about the possibility of working together.
"We wanted to make a quality film, and I think we've done that," Winter said.
"I've had so many offers to make films from my books," Peretti said. "People who were in the business as well as people like the guy who had just gotten a video camera for Christmas. And I didn't want it to be like the Christian movies I had already seen. This was the first time that I could retain some creative control, with people who respect my opinion. And our relationship is a godsend."
"Hangman's Curse" was filmed in Spokane, Wash. in 24 days on a tight budget of just two million dollars.
"That's definitely small, by Hollywood standards," Winter said. "The catering bill on "X-Men" seemed like it was pretty darn close to the entire budget of this film!"
Winter also said that 20th Century Fox is thrilled with the film and the reception it has received, which has paved the way for another Peretti movie that is in production now.
When "Hangman's Curse" opened in Spokane last September, it beat every studio movie in that market. The movie then had a limited-release opening in 18 cities, although its release this week on video and DVD is what the filmmakers hope will give the film its widest audience.
Winter is currently in the final stages of pre-production for Peretti's "Visitation," a thriller targeted to adults. Filming is expected to begin this summer, with a possible release next year. Then, the producers hope to come back and make "Nightmare Academy," the second book in The Veritas Project series. If all goes well, they hope to someday make "This Present Darkness" too.
Recently on Movie Features
Have something to say about this article? Leave your comment via Facebook below!
advertise with us
Example: "Gen 1:1" "John 3" "Moses" "trust"
Advanced Search
Listen to Your Favorite Pastors