Girl in Progress Can Do Something Good
Laura MacCorkle, Senior Editor, Crosswalk.com
Wednesday, May 09, 2012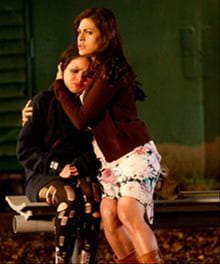 Was it always planned that Girl in Progress would release in theaters on Mother's Day weekend?
I'm very excited by the date that they gave us. The Mother's Day weekend is perfect. It was not planned. It's a complete coincidence. But it's a sign, because when I was shooting the movie, I had this Mexican party in it and I decided that it would be Mother's Day that day. And I have that cake that says, "Happy Mother's Day." And so Grace is a mom, and it's about moms and daughters. So I thought that was you know . . . it's organic. I'll make it Mother's Day. And Grace is partying with this guy instead of being there for her daughter. And now that we get Mother's Day weekend, I'm like 'yay!' It is a very good sign that it's the right movie for the weekend. This movie is the right movie for female audiences for that weekend.
Toward the beginning of the film Anisedad says, "Being a kid is stupid. I'm moving on!" Do you think that that line is really symbolic of our times and that kids are growing up too fast these days?
I think so. It is symbolic of our times, right? I love that the guy that wrote the script, Hiram Martinez, has very clever lines throughout. Ansiedad has very funny lines. But it was a challenge, the script, because in many ways we are playing with a genre. It's kind of a story within a story, right? She reads and watches coming-of-age movies and decides to create a coming-of-age story for herself, but we are [the audience] watching a coming-of-age movie. I like the end with Patricia Arquette when she says we're probably all coming of age at any age because each of these characters is having their own journey and their own maturity moment or changing moment within the film.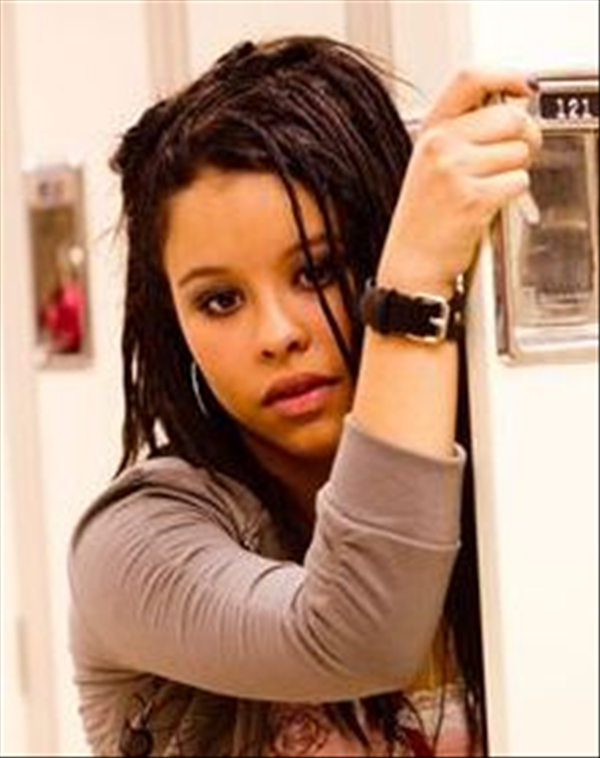 Cierra Ramirez really captures the struggle going on inside of Ansiedad. What was it like working with her?
I think she is a real find. We looked for that girl a lot. We knew that we needed a really great Latina young actress. Cierra is from Houston, and she sent out a clip and it was actually when she was 11. She performed a song at the Apollo Theatre and was singing like Aretha Franklin. And I said I don't know if she acts, but she certainly is really, really special and charismatic. She hadn't acted in movies before, so when she arrived she was not doing well. That's all I can say. She was scared. She didn't have any idea what she was doing. She could not act. And so we trained her and coached her for a few days before we started. I was dying. I was thinking this is the biggest challenge of my career because you know it all falls with the actor. If the actor doesn't perform, you know there's nothing I can do. And we don't have any other choice. We don't have any other girl that has the charisma and the beauty and that is interesting to watch for two hours . . . because that's also very important.
And then it just clicked. I just saw her getting into it, and she goes through all these characters within her character—from young little innocent to cruel, bullying type and hurt by her mom. Just all these things. And she just did really, really well. I was very, very excited.
Everyone else in the cast seemed to click as well.
One thing that I think that is interesting about this movie is that we are combining a Hollywood cast with a Hispanic cast, which is very rare. Normally we find like the Hispanic movies with all the Latino actors and then the American or the Anglo movies with the Hollywood type of cast. And it's a combination of having Matthew Modine and Patricia Arquette with Eugenio Derbez, who's a Mexican comedian, and Espinoza Paz, the guy singing in that party. He's a very famous musician. And then Eva [Mendes], who I think really is just in the middle putting everything together, because she is part of both. She's a Hollywood star and a Latina. I think it's not two movies; it's one movie. It's very organic, and in a way I feel it's representing this society that we live in. That's how it is. It's diverse, multicultural and we're all there.
Recently on Movie Features
Have something to say about this article? Leave your comment via Facebook below!
advertise with us
Example: "Gen 1:1" "John 3" "Moses" "trust"
Advanced Search
Listen to Your Favorite Pastors