Machine Gun Preacher: Man on a Mission
Laura MacCorkle, Senior Editor, Crosswalk.com
Friday, September 30, 2011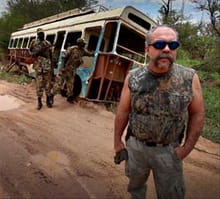 What is one of the hardest scenes for you to watch in the film?

The whole first part of the movie was definitely based on the truth. And the whole first part of when I look who I was thirty some years ago, it really bothers me. And it brings back other things, you know, so it bothers me. I have seen the movie now ten times, and last night I just saw the last part of it. But it brings back old memories of other people that I might have hurt. And so it's not . . . I'd have to say I'm already used to the movie. It's just the other things that it brings back.

When you reflect on those years before you had given your life to Christ, do you feel like God has redeemed that time and is using it for his purposes right now?

Well, my hope is that he will. But you know I think when I look at who I am, or who I was, it just helps me to try to do better each day. So I don't try to focus so much on the bad. If we focus so much on the bad, then we don't want to do anything. I try to focus every day on what I can do good for today.

You had some rough stuff in your past, but now you're experiencing some rough stuff in your present work in Africa.

We just don't work in Africa. We just don't work in Sudan. We've got three projects in Uganda. We have a project in Ethiopia. But we also do a lot here in the U.S., too. We have a wonderful team behind us now, and the work keeps enlarging. So we do work from speaking on drugs and alcohol in the U.S., down to working against the sex trafficking in the U.S. So for us it's about rescuing children around the world.

You're a real trailblazer, and there's not really anyone quite like you out there. Is there someone you look to as a role model for what you are doing in your work?

I have to say no. You know there's a lot of things from my dad that stick in my mind, and my dad kind of brought us up never to walk away from somebody that was in need no matter what the odds are. If the odds are totally against you, you still take a stand for them. So no. I don't really try to idolize anyone. Just try to remember a lot of what my dad taught me.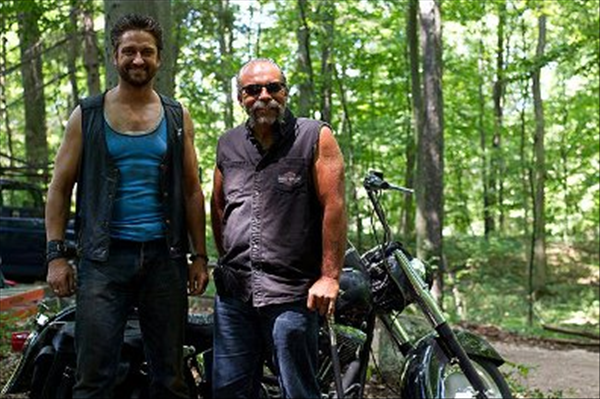 In Machine Gun Preacher, Gerard Butler brings you to life quite vividly on the big screen. What was it like helping him learn how to be you?

Well, I really believe I was worried about Gerard the whole entire time. Number one was his English. I mean he's got an accent . . . very strong Scottish accent. He did an unbelievable job getting rid of that. He did a very good job in the acting. You can see it in his eyes that he caught hold of the meaning. But I was concerned until I saw the finished product the end of August of this year, and he did a very good job. Now he did his research. He came to Pennsylvania, stayed with us a couple of weeks. I met him in L.A. a few times. Talked with him on the phone several times. I spent a lot of time with his dialect coach. Met him on set a few times. I mean, he did his research and there's a lot of videos out there on me on YouTube and all over the place. So he would find every video, and then he got DVDs of me preaching and everything and he listened to them over and over and over. And he did a very good job catching the actual character of me. He did a good job.
How much time did you spend on the film set?

I was on the set three different times in Detroit, and each time was at least three or four days. Then I was in South Africa a few days. I mean I didn't have the time just to kind of move in there on the set, you know, because I built the motorcycles that were in the movie—all of the main motorcycles. I have got a motorcycle shop in Pennsylvania, and we build custom bikes. So the bikes that were actually in the movie we built.
Recently on Movie Features
Have something to say about this article? Leave your comment via Facebook below!
advertise with us
Example: "Gen 1:1" "John 3" "Moses" "trust"
Advanced Search
Listen to Your Favorite Pastors