Innocence, Corruption and the Screening of Childhood
Dr. Marc T. Newman, AgapePress
Wednesday, August 17, 2005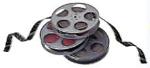 In his book, "The Disappearance of Childhood," cultural critic Neil Postman notes that since the 1950s the line separating children and adults has blurred, often to the point of being indiscernible. Children are now depicted not as kids, but as mini-adults. Postman places much of the blame on mass media, primarily television, for providing cross-generational access to what had previously been considered "adult secrets" – about social problems, sexuality, crime, etc. How the media depict children can tell viewers a lot about societal attitudes toward children – movies, for example, can both move and mirror culture.
There have been a number of films with children in starring roles this year, but I find it noteworthy that the only ones who have a childhood distinctly different from adults occur in movies set in quirky rural locales or fantasy landscapes. Some films have children becoming mini-adults as a result of circumstances beyond their control, but what is most disturbing are the films in which the disappearance of childhood is communicated through the vulgarization and sexualizing of children in common modern suburban settings.
Children of the Heartland, Children of the Poor
One of the most genuine, childlike portrayals in this year's crop of films is AnnaSophia Robb's character, Opal, in "Because of Winn-Dixie." Opal has a sense of wonder and innocence. The film does not completely candy-coat her life. Her father, the local pastor, has problems relating to his daughter while caring for his flock. She was abandoned by her mother at an early age. Opal and her dog do manage to create community in their Florida town, but Opal gets even more than she gives. Lessons in wisdom and maturity comes to her from adults – from her father, from a local librarian, Miss Franny, Gloria, a recluse, and Otis, the caretaker of a local pet shop. Opal is not the know-it-all, cynical kid; she is a real child.
Another example is Freddy Highmore as Charlie in "Charlie and the Chocolate Factory." Charlie has needs – most of which are quite basic – and he has to rely on adults to help him. His family is pitiably poor, but he finds comfort and wisdom from both his parents, and the extended family. Both sets of ancient grandparents live with, and love, little Charlie.
What is intriguing about these two examples is that neither of them is set in what most would consider the "modern world." "Winn-Dixie"'s locale is a rural Florida town populated by what have become stereotypically quirky (though lovable) residents. Charlie lives in abject, but fantastic, poverty. His home, shot at odd angles, communicates the unreality of it all. Conversely, all of the other children represented in "Charlie and the Chocolate Factory" are parent-controlling aggressors who seem right at home on most modern public school playgrounds. Their mothers and fathers seem confused or lost – there is little doubt who is pulling the strings in these families, and it looks eerily familiar.
Mini-Adults
Postman argues that cultures create mini-adults when children gain early access to mature secrets. Historically, some children have been forced to grow up early as a result of circumstance or tragedy. In "Saint Ralph" (which opened in limited release on August 5 and is rated PG-13 for language, sexuality, and brief backside nudity), Ralph Walker, a smoking, drinking, un-athletic 9th-grade Catholic schoolboy in Canada knows that only a miracle will pull his ailing mother out of a coma. He believes that God has spoken to him, and that the miracle requires that he win the 1954 Boston Marathon.
Recently on Movie Features
Have something to say about this article? Leave your comment via Facebook below!
advertise with us
Example: "Gen 1:1" "John 3" "Moses" "trust"
Advanced Search
Listen to Your Favorite Pastors