Next "Left Behind" Movie Fueled by Partnership with Sony
Phil Boatwright, Baptist Press
Wednesday, May 25, 2005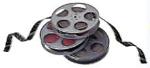 "A fair criticism of past Cloud Ten productions has been that we were guilty of the same thing as other Christian filmmakers. But we were establishing a core audience. It's a process in the life of a production company," Lalonde said. "But if we can get Christian-based films a little less preachy, we're going to subtly draw more people to the realization that we have a spiritual side and it needs to be paid attention to.
"When we went to Sony Pictures, we told them, 'Look, we're not the greatest filmmakers who ever lived, but we understand an audience that you don't. You guys know how to make films better than we do, but if we can put our expertise together, we will see the birth of a true faith-based genre.'"
Andre van Heerden, the upcoming sequel's producer, added, "Collaborating with the creative team at Sony has provided a different level of expertise in everything from casting, the script, the visual effects and the overall feature film feel this film will have. Yet, the core Gospel message remains squarely in our hands."
"I think, because of our partnership with Sony, we have made a better film," Lalonde said. "The one we make after this will be better still. That's our goal."
Along with the added financing and filmmaking tutelage from Sony Pictures, "Left Behind: World War III" is aided by a more seasoned Kirk Cameron and Oscar-winning Louis Gossett Jr. ("An Officer and a Gentleman").
"Kirk has aged a bit, which I think helps him to take control of this role. And Lou adds authority," Lalonde said.
Between takes on a long and difficult scene, Gossett and Cameron were forthright in their support of the sequel.
"I was fortunate, blessed with success," Gossett said, "but there were two people inside me – a Dr. Jekyll and Mr. Hyde. The guy out front was smiling, but the guy inside was still looking for something to make him happy. I couldn't find it in alcohol or drugs or women. Like many people I was trying to find the answer in self-indulgence. That's not where you find the answer.
"Then I came to a conscious contact with God," Gossett continued. "All the predictions in the Bible seem to be coming true. I wanted to be connected to a film that was making that statement."
Cameron said the messages in the upcoming sequel are "a little more varied than in the past productions. At one point Buck is frustrated with God because he's unable to do anything. But what God had him stand still for ends up bringing the president of the United States to faith. And his faith leads to others finding faith. There's this great victory resulting from Buck's willingness to trust God despite his frustration. 'Stand still and know that I am God.' It's a great message for the believer, understanding God's nature versus our nature."
Almost as an afterthought, Peter Lalonde later added, "Wait until they see it. Then people will be saying, 'I hope there's a Left Behind 4.'"


© 2005 Southern Baptist Convention, Baptist Press.  All rights reserved.  Used with permission.
Recently on Movie Features
Have something to say about this article? Leave your comment via Facebook below!
advertise with us
Example: "Gen 1:1" "John 3" "Moses" "trust"
Advanced Search
Listen to Your Favorite Pastors