Talking With "Gospel of John" Executive Producer Sandy Pearl
Staff
Monday, March 29, 2004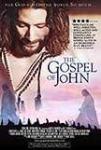 Sharing the commitment to produce an accurate version of "The Gospel of John" was Sandy Pearl, who credits the Advisory Committee of the film with bringing an unprecedented level of factual accuracy to the production. The decision to involve a committee in the process came about as a result of the need to ensure the film would be faithful to the text. Explains Pearl, "It would be pure hubris to think that we, in any way, shape or form, could have an understanding or enough of an education in this area to be mindful of everything involved. So there was a phenomenal committee put together of outstanding scholars from the different religious denominations."
According to Pearl, their role in providing background and research for the film was vital. Not only were they able to consult on theological issues, they were a valuable source of information regarding the historical locations and sites which would have figured in the story. Notes Pearl, "Peter Richardson, the Chairman of the Advisory Committee has participated in archaeological excavations from this period in history. We had the good fortune to benefit from his slides and pictures of what the world was like at the time of Jesus."
As the committee is comprised of theological scholars from numerous religious denominations, they were able to bring tremendous insight to the many elements contained in the Gospel. According to Pearl, their importance to the production cannot be overstated. "The Advisory Committee was brought on because a commitment was made to produce word for word films based on the Bible. It was through conversations and meetings with them that the decision was made to proceed with "The Gospel of John" as the first film in the Visual Bible series. The Committee was actually in place prior to our deciding which Gospel we were starting with."
According to Pearl, the Advisory Committee was involved with virtually every aspect of the film including production design, costumes and issues relevant to the text. "Was the meal at the Last Supper a Passover meal? What did they serve, would there be women in the synagogue, and what was the role of women at that time? We would have these fascinating conversations and benefit from their years of study and research."
Pearl believes that the addition of renowned screenwriter John Goldsmith to the production team was as key an element to the success of the film as the involvement of the Advisory Committee in the production process.
"Across the board there was this commitment to the purity of research and education connected to this environment. But we are still making a movie. We had to dramatically represent this story. It's not interpretive, it's literal. Key to all of this was the writer, John Goldsmith."
Goldsmith, who was born in the United Kingdom, had a tremendous amount to contribute to the production as not only is he an accomplished screenwriter; but he is also a student of the Bible. "It wasn't that we just hired a great writer, because there would have been way too much of a learning curve. I don't know that we could have done it with a writer who viewed this as just another project. John was as sensitive as the members of the Advisory Committee as to what we were dealing with, and the kind of respect that was required to ensure the safety of the words. He was phenomenal in taking "The Gospel of John" and creating a screenplay for film. The Advisory Committee was actually awed by it – the way he did it, and his profound understanding of the Gospel. "
Pearl credits each member of the production team with bringing an exceptional level of expertise to the production process. "Don Taylor, our production designer did a magnificent job in picking locations, areas where there were remains of the past that could be enhanced so that they were truly representative of the time. Our costume designer, Debra Hanson, with her background in costume design from Stratford, was steeped in an understanding of how to approach a period piece. The research on all fronts of this project was tremendous and that's what has given the film its richness."
Recently on Movie Features
Have something to say about this article? Leave your comment via Facebook below!
advertise with us
Example: "Gen 1:1" "John 3" "Moses" "trust"
Advanced Search
Listen to Your Favorite Pastors