The Persuasive Power of "The Passion of the Christ"
Dr. Marc T. Newman, AgapePress/MovieMinistry.com
Tuesday, March 08, 2005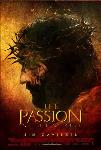 Engaging Culture
"The Passion of the Christ" evokes more than individual response. Unlike reading, which is a solitary endeavor (or DVD watching, which can be), watching a film in a theater is a catalyst for communication. We may read alone, but we watch together. The sound surrounds us. We give up control. We cannot press pause, violating the narrative structure, to get up and get a drink. Viewers are in it together. When done well, film evokes immediate and passionate responses from its viewers. They talk about it. And for a generation of shy evangelists in the guise of everyday Christians, "The Passion of the Christ" provides a context in which to discuss their faith.
Certainly there were people who, at the historical crucifixion, were awed and dazzled by what they experienced. Ultimately, however, some walked away untransformed. Seeing is not enough. "The Passion of the Christ" will not do the work of evangelism – that takes people willing to explain the film and the story it represents. So much context is left out that it would be impossible for someone with little knowledge of the Bible to make sense of the story – opening the door for people who know to share. This is one of the best reasons to see, and invite others to see, the "Recut" version at the cinema – going to the movies is still a communal experience and is likely to result in conversation.
What Next?
Mel Gibson has not met William Tyndale's fate, either literally or metaphorically. In defiance of the naysayers who thought the film would bomb, he has become one of the most powerful men in Hollywood. I hope that his ability to awaken the Church to the power of film to tell important stories does not end when the DVD version of "The Passion of the Christ" makes its way to the final remainder bin at the video store. Even if "Recut" becomes a perennial release at Easter (and I pray that it does), when its theatrical run is over it will be replaced by other films. These films will also tell stories – some very persuasively – and all will support one kind of worldview or another.
Colossians 4:5-6 tells us, "Conduct yourselves with wisdom toward outsiders, making the most of the opportunity. Let your speech always be with grace, as though seasoned with salt, so that you will know how you should respond to each person." The Church's ability to engage culture depends on its willingness to hear what that culture is saying. Before Christians can "respond," first they must "listen."
The cinema is telling us the stories of our culture. Some of these stories are dangerous and damaging, and Christians must prepare to give a good answer. Other tales embody Kingdom principles, sometimes unintentionally, or at least point in that direction. Pastors, lay leaders, and culturally-aware Christians need to learn to identify these movie moments, explain their effectiveness, and use them as inroads for discussions of the Gospel and the Christian life. If Christians achieve that goal, they ensure that the opportunities to use film as a framework for talking about Jesus extend throughout the year, and not just during seasonal cinematic runs of "The Passion of the Christ."

Marc T. Newman, PhD (marc@movieministry.com) is the president of MovieMinistry.com (www.movieministry.com) – an organization that provides sermon and teaching illustrations from popular film, and helps the Church use movies to reach out to others and connect with people.
© 2005 AgapePress.  All rights reserved.  Used with permission.
Recently on Movie Features
Have something to say about this article? Leave your comment via Facebook below!
advertise with us
Example: "Gen 1:1" "John 3" "Moses" "trust"
Advanced Search
Listen to Your Favorite Pastors