The Second Coming of Superman
Annabelle Robertson, Entertainment Critic
Monday, June 26, 2006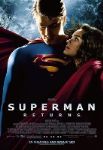 Singer, who directed the first two movies in the successful X-Men series and executive produces Fox's award-winning television show, House, M.D., has long had ideas about a very down-to-earth superhero - one who carried the story forward from Superman II, while also incorporating elements from all the films. Three years ago, he found himself at a conference with Donner and his wife.
"I asked if I could bend their ear for a moment. I said, 'What would you think if I made a Superman movie? I wouldn't remake your movie. I would make a return story. He would return to a world that has moved on.' He thought it was a fantastic idea, and I got his first blessing," he says.
Singer immediately went into preproduction, working simultaneously on script development. To get the film onscreen, the self-admitted workaholic has labored up to 17 hours a day for the past two years. If his efforts pay off, however, this could be the biggest Superman project yet.
Skelton agrees. "The [1978] movie impacted us in ways we couldn't describe," he says, in the introduction to his book. "It communicated a message that we longed to hear and were desperate to have confirmed, but didn't yet comprehend why. We were kids. Which is why the movie came to mean even more to us as we grew older. For me, it has meant the most in the last few years."
Of course, Skelton sees the limitations in the gospel analogy - even if the Hollywood spin machine doesn't.
"Man needs a savior, and the only savior who can fix him for eternity is Christ," he says. "A movie like Superman comes out and people feel the call of a savior on their lives. They go and they get a fix, and the church needs to be there to start the conversation which takes them from Superman to the 'super man,' Christ Jesus. If the church isn't there, people will keep going to savior movies to get a fix."
Although Singer won't deny the Christian connection, he nevertheless insists that audiences should draw their own conclusions. "It's primarily an action-adventure movie, but if you don't care about the people that the action-adventure is happening to, you don't care. The final achievement is if that emotional journey can identify with your consciousness. But again, when you take it from the filmmaker's lips, you take something away from the audience. It's for them to see and feel, not for me to say, you know? I don't want to spoil it for anyone."
Still, even Singer can't help but be intrigued by all the talk "My aunt Arlene is a born-again Christian and she's coming to the premiere," he says. "It will be interesting to see how she reacts."
As for Skelton, he's just looking forward to opening day. "I plan to be in line to see if the 'second coming' is truly upon us," he jokes.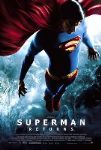 Directed by Bryan Singer and starring Brandon Routh, Kate Bosworth, James Marsden, Kevin Spacey and Parker Posey, Warner Bros. Entertainment's Superman Returns opens nationwide on Wednesday, June 28, 2006.

Click here for more information.
Recently on Movie Features
Have something to say about this article? Leave your comment via Facebook below!
advertise with us
Example: "Gen 1:1" "John 3" "Moses" "trust"
Advanced Search
Listen to Your Favorite Pastors