Action and Heartbreak the Focal Point of New Moon
Christa Banister, Crosswalk.com Contributing Writer
Friday, November 20, 2009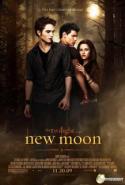 Now with the classic love triangle in place where Twi-hards have been forced to choose between "Team Edward" or "Team Jacob," the rest of New Moon is far more action-oriented. Thankfully, that's where director Chris Weitz's more poppy touches really help move the story along. Unlike Twilight director Catherine Hardwicke who was terrific at creating a dreamy aesthetic and building up all the simmering romantic tension between the characters, Weitz uses music and decently choreographed action sequences (the wolves still need a bit of work to look entirely convincing, though) to illustrate the battle between the werewolves and the vampires and later, the Volturi (a dangerous coven of vampires in Italy) and Edward in what's ultimately a dazzling set piece.
Surprisingly, with the exception of one particular fight scene that was created specifically for the movie, the story remains remarkably faithful to Stephenie Meyer's book, an anomaly in most book to big-screen transitions, something that will undoubtedly please the majority of fans. Although considering how downright giddy the girls were at my particular screening, I'm guessing that simply seeing heartthrobs Robert Pattinson and Taylor Lautner back on the big screen was satisfying enough.
Still, even with all the right elements working well together, there's still something not entirely satisfying about New Moon, and ultimately, the flaw definitely lies in the source material. No matter how much someone suspends his/her disbelief, as one has to do when watching a movie about a vampire romancing a human, it's still impossible to overlook the fact that we still don't know what exactly Bella loves so much about Edward (other than his stunning looks) that she'd make that kind of sacrifice (and vice versa, considering the whole vampire/human tension for him) because it never was fully explored.
Sure, a superficial kind of love is enough to sustain most romantic comedies because it's all about the girl getting the guy or the guy getting the girl. But if the story is going to continue beyond the chase, there simply has to be something more substantial at stake to make it even remotely worthwhile. And unfortunately, that pursuit of true love, built on real, lasting qualities just isn't there in New Moon, despite the story's many engaging qualities on the surface.
CAUTIONS:
Drugs/Alcohol: Bella's dad is shown drinking beer.
Smoking: None.
Language/Profanity: The words "hel-" and "dam-" are used from time to time.
Sex/Nudity: There are no sex scenes, just a few kisses exchanged between Bella and Edward. Other than Jacob and Edward's occasional shirtlessness, there's also no nudity.
Violence: Upping the ante from the first Twilight installment in the violence department, there's a decapitation of a vampire. Edward is later thrown around and abused by the Volturi. A group of Italian tourists (including children) are sacrificed by the Volturi (thankfully, the action, save for the sounds of screaming, takes place offscreen). There are some scary moments once the werewolves emerge—and as they fight with the vampires. Edward and Bella's love story almost takes a Romeo and Juliet-esque turn when Edward fears that Bella is dead.
Rebellion: When Edward breaks up with Bella, Bella is so heartbroken that she starts acting out. First she's trying her hand at motorcycling, then cliff-diving. At one point, she goes on a motorcycle ride with a smarmy-looking stranger, hoping that Edward will appear to her.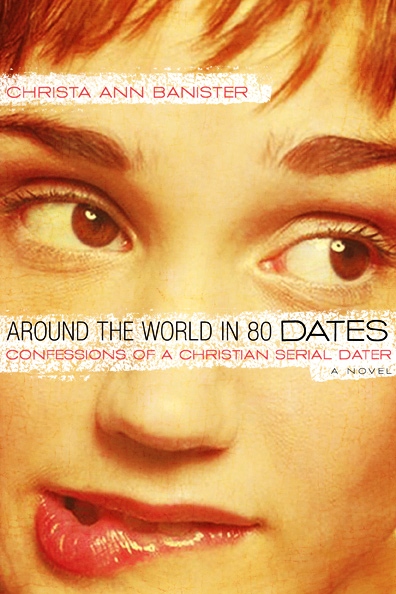 Christa Banister is a full-time freelancer writer, specializing in music, movies and books-related reviews and interviews and is the author of two novels, Around the World in 80 Dates and Blessed Are the Meddlers. Based in St. Paul, Minn., she also weighs in on various aspects of pop culture on her personal blog.
For more information, including her upcoming book signings and sample chapters of her novels, check out her Website.
Have something to say about this article? Leave your comment via Facebook below!
advertise with us
Example: "Gen 1:1" "John 3" "Moses" "trust"
Advanced Search
Listen to Your Favorite Pastors