Madea's Welcome Worn Out in Big Happy Family
Christa Banister, Crosswalk.com Contributing Writer
Monday, April 25, 2011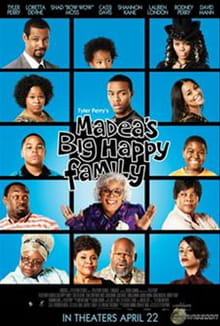 Shirley's other daughter, Tammy (Natalie Desselle), is a bit more accommodating whenever her Mama needs some help, but as a wife and mother herself, she's a complete failure. Not only are her kids the textbook definition of bratty, but she can't stand her husband either. Taking every opportunity she can to denigrate him, you get the feeling they're about ten steps away from starring on Jerry Springer.
Ditto for the 18-year-old baby of the family, Byron (Shad "Bow Wow" Moss), who is honestly trying to become a better man but has the absolute worst taste in women. After getting a police record for selling drugs and having a baby with his perpetually gum-snappin ex, he's trying hard to get back on the proverbial straight and narrow. But when your ex is trying to get you back into dealing so she can score more child support for her shopping whims and your new girlfriend isn't much better, it's not exactly easy.
Still, flaws and all, Shirley knows she needs to tell her kids that her days are numbered, and she wants to do it in person. So she decides that one last family dinner would be the perfect opportunity to fill them in—that is, if she could actually get them to stop fighting and actually listen to her.
Of course, it's a non-family member, namely Madea, who ends up stealing the show. While she was probably invited for her funny straight talk, she completely steals the spotlight from Shirley by offering her kids plenty of unsolicited advice on what's really important in life—loving your spouse and raising a good family. Once again, what she's saying is absolutely true (even if it's not particularly revelatory), but it's how she's saying it that's such a disservice. After all, for real change to occur, it takes a change of heart, not merely being preached at, something that Madea never seems to understand.
CAUTIONS:
Drugs/Alcohol: Aunt Bam is an enthusiastic supporter of smoking marijuana, even saying that she wants her grave marked with marijuana plants. One character is a former drug dealer who's trying to put his past behind him.
Language/Profanity: God's name is misused on multiple occasions, plus several instances of da--, h-ll and as-. Tammy flips off her husband in one scene, plus there's put-downs including "retard" and "ho."
Sex/Nudity: Discussion of marital sexual activity (or the lack thereof). During a family dinner, it's revealed that one of the major characters was raped by her uncle when she was 12 and gave birth at 13. There's also a scene where Aunt Bam performs an unusual test to determine whether or not her doctor is gay or straight by rubbing her backside against his groin area. A couple of the characters wear very skimpy attire.
Violence: Mostly of a comedic nature. Naturally, it wouldn't be a Madea movie without her slapping (and threatening) multiple people. Joe makes up a rap song called "1-800-Choke-That-Ho" and whenever he hears about women's troubles, he chuckles and recites the lyrics to himself.
Faith/Spirituality: Shirley talks about her faith repeatedly, and she's on the verge of dying she tells those around her to "feel bad for somebody who don't (sic) know Jesus, all right? I'm going home." Aunt Bam says "the Lord works in mysterious ways" when she's under the influence of pot. Madea prays on occasion but maintains that God doesn't like her. Other characters ask for prayer for when the going gets tough.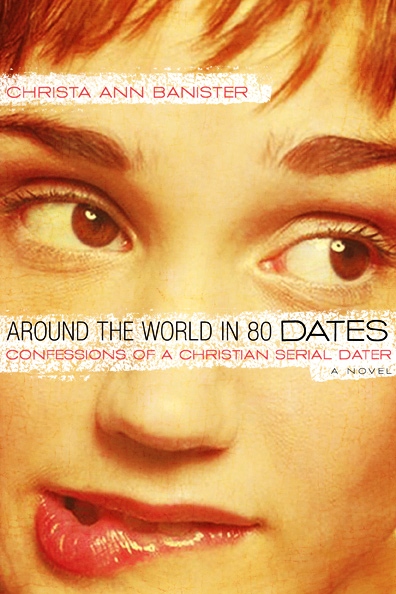 Christa Banister is a full-time freelancer writer, specializing in music, movies and books-related reviews and interviews and is the author of two novels, Around the World in 80 Dates and Blessed Are the Meddlers. Based in Dallas, Texas, she also weighs in on various aspects of pop culture on her personal blog.
For more information, including her upcoming book signings and sample chapters of her novels, check out her Website.
Have something to say about this article? Leave your comment via Facebook below!
advertise with us
Example: "Gen 1:1" "John 3" "Moses" "trust"
Advanced Search
Listen to Your Favorite Pastors