Anberlin's Lighter Side Found on Lost Songs
Jonathan Isaac Harms

CCM Magazine

2008

28 Jan

COMMENTS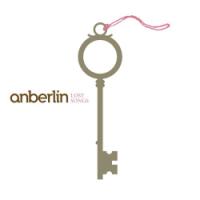 Artist: Anberlin
Title: Lost Songs
Label: Tooth & Nail
Less than a year after the release of Cities, a collection of B-sides called Lost Songs has become available to the public. This compilation of songs reveals a lighter and poppier side of the band not easily found in past albums.
Covers of Bob Dylan, Radiohead and Depeche Mode (among others) find a hit and a miss. "Like a Rolling Stone" (Dylan) lacks any sort of creativity, sounding much like a manufactured bubblegum version of a landmark song birthed by rock & roll—not something to take lightly. However, "Enjoy the Silence" (Depeche Mode) is thoroughly pleasing, closer to the industrial disco/aggressive formula that Anberlin so uniquely concocts.
Ultimately, Lost Songs is a personal gift to the fans of Anberlin. The different sound and mood of the record fits perfectly, a diverse "conversation" if you will, between Anberlin and the audience. For the avid fan, this album is a must-have. For the passerby? Listen to your buddy's copy.

© 2008 CCM Magazine. All rights reserved. Used with permission. Click here to try a free issue.




Watch the latest Anberlin music videos on their official Godtube.com artist page!