Bart Millard: The Solo Side, Take Two
Andrew Greer, ChristianMusicPlanet.com
Tuesday, September 02, 2008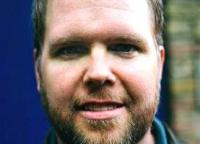 As the lead man for mega-band MercyMe, Bart Millard seldom gets the advantage to creatively pursue projects that might divert his attention from the multi-platinum group's flourishing career.

But after hearing his kids belt out every word to every song from 2005's Hymned (INO), Millard seized the opportunity to create yet another batch of hymns that so carefully constructed the backdrop of his own rural Texas upbringing.
Taking us behind-the-scenes for a sneak peek, Millard shares the scoop on the recording process, singing with Vince Gill and why he even wanted to make a hymns record in the first place.
CMP: Once you decided to make a solo record, what inspired you to make a hymns record versus an all-original record or a worship record?
Bart Millard: First, I didn't want to do anything that interfered with MercyMe because MercyMe is certainly capable of making a modern worship record. And second, the first hymns record was a promise I had made to my grandmother. It wasn't about, "Is it going to sell?" or "Is it going to make it to radio?" It was just a promise I had made.
My main motivation behind Hymned Again came after I realized my kids had memorized all the songs off the first one. Hymns aren't sung in the church the way they were when I was growing up, so to know these songs could somehow be a part of my kids' lives at all was a huge bonus for me. If I have to keep making hymns records so my kids will know these songs when they are my age, then it's worth doing it.
CMP: Every time I listen to Hymned Again I think about Harry Connick's She album.
Bart: We referenced She five or six times. Hymns are very similar, making it hard to be unique on each track. So we sat down and pulled out jazz record after jazz record—Jamie Cullum, Harry Connick, Louis Prima—just to get a foundation. I basically had a stack of my favorite records, and I went back to those over and over and over.
CMP: Is there a theme tying together the specific songs selected for Hymned Again?
Bart: There wasn't one going in. But when you listen to the songs of the 1700s they are definitely more vertical, like "Holy, Holy, Holy." In the 1800s, you're on the cusp of the Great Revival, and all the songs take a turn. They're really not vertical at all. They're more about getting my brother and my sister to come to know Christ. It's about getting saved.
I didn't deliberately pick songs from that era, but most of the songs on the album came from that. So there is a theme, but I didn't really catch it until we were finished.
CMP: What is your favorite hymn?
Bart: The first hymn that just stopped me was Merle Haggard's recording of "What a Friend We Have in Jesus." I just thought, "What in the world?" There's nothing to it, just him and a Wurlitzer piano. I listen to it over and over.
We did a tour with Phil Wickham, and there would be nights where he would end "Divine Romance" with a part of "What a Friend." I would just melt. There's something about that song.
CMP: How did you decide to include the song "Jesus Cares for Me" on the record?
Bart: Thad Cockrell, who is an independent country/folk artist, made a gospel record that circulated around Nashville. A friend of mine gave it to me, and I fell in love with it. His writing definitely has an old soul, and I wanted to do one original that felt like it could've been written 50, 60 years ago.
Have something to say about this article? Leave your comment via Facebook below!
advertise with us
Example: "Gen 1:1" "John 3" "Moses" "trust"
Advanced Search
Listen to Your Favorite Pastors