Cry Holy – Music Review
Dave Urbanski

Music Reviewer

2003

5 Mar

COMMENTS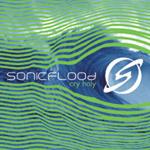 Artist:    Sonicflood
Label:    INO Records
It would behoove a talented band like Sonicflood to stretch its wings and break new musical ground.  Unfortunately, the veteran worship quintet hasn't done either on Cry Holy.  While laden with fine worship songs, all but the finale, "I Will," is penned by other songwriters.  The result?  A homogenous collection of tunes that feels like Sonicflood's half-baked attempt to make them its own—and the fellas didn't come close.
The best selection is the rockin' Marc Byrd/Steve Hindalong collaboration, "Unconditional," but most of the remaining tracks are simply too middle-of-the-road to suit a band that's blazed much of the worship music trail for the last four years.
In short, Sonicflood needs better material, and Byrd—who also produced here—shouldn't have signed off on this.

Used by permission.  CCM Magazine © 2003  Click here to subscribe.