Deep Magic in C.S. Lewis' Land of Narnia
Mike Parker, CCM Magazine
Thursday, December 01, 2005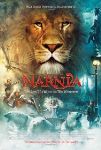 "When I first heard the rumors that they might be making a movie of 'The Lion, the Witch and the Wardrobe,' I just about lost it," Dillon says. "I know it might sound strange to some, but I think for many people, including myself, it's way more than a movie. ... It's going to be a huge moment in a lot of people's lives. I get goose bumps even thinking about seeing Lucy step into the wardrobe for the first time." 
Curiously missing from the musical mix is the previously planned general market counterpart to the Christian album. George explains that it's not on the books right now.
"That album was always going to be built around the big end-title song. As they were finishing the film, [the producers] discovered that the movie lends itself to more of a traditional, dark kind of score in the spirit of "Lord of the Rings," so contemporary music is just not fitting. I think they were having a harder time than they expected getting just that right song for the end credit. That is not to say [a mainstream artists compilation] won't come out, maybe along with the DVD release; but right now all of those artists are waiting to see what it will even sound like."
Whether or not the general market project is released, the Christian community's "inspired by" album is quickly spreading beyond the realm of the faith-based market. The record's first single, Steven Curtis Chapman's "Remembering You," added faster at mainstream radio – where it's already a charting hit – than on Christian stations. At press time the song had climbed to No. 34 on Radio and Records' mainstream AC airplay chart. Essential Records recording artist Jars of Clay, meanwhile, contributed the album's excellent opening track, "Waiting for the World to Fall," which is receiving significant airplay on Triple A radio stations.
An Artistic Legacy
While the cinematic version of "The Lion, the Witch and the Wardrobe" might be this generation's introduction to the magical world of Narnia, "The Chronicles" have been inspiring legions of fans for more than half a century, with more than 85 million copies sold. One early adherent of the magic was Annie Herring, founding member of 2nd Chapter of Acts, who was introduced to "The Chronicles" by her pastor, Jack Hayford [who penned the modern worship classic "(Worship His) Majesty"].
"I never planned to write a song about it," she recalls. "I was in a worshipful mood, and I hit this chord and started singing, 'Are you going to Narnia? Take me along with you.' It came out just like that. I didn't think anyone would want to hear it, so I just kept it in my heart and would sing it to myself. But the more I did, the more other songs came forth. It was a real private affair, a very intimate time. I think it took four or five years before all the songs were there. It wasn't a project. It was just for me."
That private non-project eventually turned into 2nd Chapter's phenomenal "The Roar of Love," which many fans still consider among the group's finest albums.
Dozens of other artists have been inspired by C.S. Lewis' fanciful vision of good vs. evil. Michelle Tumes sings of an "Untame Lion" on her debut project "Listen." Andrew Peterson alludes to the great lion on "Little Boy Heart Alive" from his latest, "The Far Country." European hard rockers Narnia draw both their band name and lyrical inspiration from "The Chronicles." And prog-rock indie band Glass Hammer points to Lewis as its mentor and example.
"We like to think of Glass Hammer as the Narnia of progressive rock," says Steve Babb, the band's composer/bass player. "We use myth, fantasy and allegory within our lyrics and music to show the message of the cross. We touch on a great deal of sorrow and darkness on our albums, but the happy ending is always there: the joyful turn, or the eucatastrophe as Tolkien called it. We learned that approach from C.S. Lewis and apply it to the composition of each Glass Hammer album."
Have something to say about this article? Leave your comment via Facebook below!
advertise with us
Example: "Gen 1:1" "John 3" "Moses" "trust"
Advanced Search
Listen to Your Favorite Pastors