Deep Magic in C.S. Lewis' Land of Narnia
Mike Parker, CCM Magazine
Thursday, December 01, 2005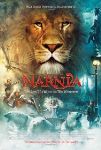 GRAMMY award-winning group Jars of Clay also cannot remain silent on the subject of Narnia.
"The land of Narnia and Aslan is so good for our stubborn minds – it's not what we would ever come up with," says keyboardist Charlie Lowell. "It challenges us to let God out of the box and remember a wild and unbridled love. We need these fresh stories and images to fill us with that childlike wonder."
Front man Dan Haseltine echoes Lowell's opinion. "I think we fight a gruesome battle every day to keep our imaginations running wild," he says. "The characters of Narnia give us a chance for higher ground as we strive to believe that love is wild, darkness is sinister and redemption can take form in the most unlikely places."
A Cultural Icon
"The Chronicles of Narnia:  The Lion, the Witch and the Wardrobe" is more than just a theatrical event – it portends to be a cultural phenomenon on par with "Star Wars" or the "Lord of the Rings" trilogy. Phrases and images from the film will become part of the iconography of our culture. While "Star Wars" exuded a mystical kind of spirituality, and "Lord of the Rings" somewhat glossed over the underlying Christian context of author J.R.R. Tolkien, the allegorical nature of Narnia simply cannot be explained away. Debates will take place around the water cooler at work, discussions will spring up in Sunday School classes, and the way will be paved for people of faith to unveil the truth behind the allegory in a non-threatening way.
Longtime believers may wonder, is there really a need to "unveil" the truth? How could anyone miss so obvious an analogy?
"There is a built-in Christian audience for the film," Bruce Edwards, author of "Not a Tame Lion" (Tyndale House), explains, "but there are many people who have no clue as to the Christian background of 'The Chronicles of Narnia.' It's been 55 years since 'The Lion, the Witch and the Wardrobe' appeared, and the biblical literacy on both sides of the ocean has obviously gone down."
But that's one of the great marvels of this fairytale:  the power to meet you right where you are and sprinkle a little bit of magic all over your everyday surroundings. Even in the midst of a bleak, midwinter day, you'll soon be seeing centaurs and meeting Lucy by the lamppost. And whether you've been enthralled with Narnia from your childhood, took a course in the works of C.S. Lewis as a college student or just love great fantasy fiction, one thing is certain:  This Christmas, Aslan is on the move!

© 2005 CCM Magazine.  All rights reserved.  Used with permission.   Click here to subscribe.





Have something to say about this article? Leave your comment via Facebook below!
advertise with us
Example: "Gen 1:1" "John 3" "Moses" "trust"
Advanced Search
Listen to Your Favorite Pastors