Deep Magic in C.S. Lewis' Land of Narnia
Mike Parker, CCM Magazine
Thursday, December 01, 2005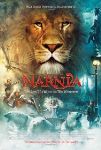 "Are you going to Narnia? Take me along with you."
So begins "The Roar of Love," the seminal Christian vocal group 2nd Chapter of Acts' tribute to the C.S. Lewis classic "The Lion, the Witch and the Wardrobe." The group paved the way for a long line of Christian artists to express their fascination with the epic story through song; and the reason, if you don't know it already, is simple. It's the same tingle of mystery found in a gentle snowfall, a first kiss or a beautiful piece of music. It's just magic.
Who doesn't want to go to Narnia, the mystical land where it is always winter but never Christmas? Tumnus, the Beavers, Turkish Delight, glorious battles – it's all waiting for us just beyond the heavy, wooden wardrobe door. And just when it seemed talking beasts would be forever trapped in our imaginations, the tale is about to come alive for the first time on the big screen – and it arrives, with a gust of cold air, just in time for Christmas.
The cinematic "The Chronicles of Narnia:  The Lion, the Witch and the Wardrobe" is the brainchild of entertainment giants Walden Media and Walt Disney Studios, which have joined forces and pooled their resources (Reportedly the film's budget exceeded $160 million.) to ensure Lewis' beloved story gets the royal treatment it deserves. Attention, all fantasy junkies who have experienced severe withdrawal symptoms since the final installment of the "Lord of the Rings" trilogy:  This is the kind of sweeping adventure you've been waiting for.
And all you Narnia purists have cause to rejoice as well. Lewis' stepson, Douglas Gresham, acted as co-producer of the film and maintained tight creative control over the project. He vowed not to "change the words of the master," and, indeed, Disney's producer/director Rick Dempsey commented they couldn't sneeze without getting Gresham's OK.
"I think I have made something of a nuisance of myself since day one," Gresham laughs. "As co-producer of the movie, and creative and artistic director of the C.S. Lewis Company, it is my responsibility to ensure that everything in the movie, and in all the ancillary products and merchandise that go with it, is Narnian where it is Narnian, if you see what I mean. The creatures of Narnia must be Narnian creatures. They must look Narnian; they must feel Narnian. That's where I come in. I grew up in Narnia, in a sense.
"It is a huge challenge to all of us," he continues, "because one of the hallmarks of 'The Chronicles' is that anyone and everyone who has read these books has formed in their minds a firm image of what Narnia looks like, what the characters look like and how they behave. Our challenge as filmmakers has been to make a movie that fulfills or exceeds the imagery in your own mind, but we have such a wonderful team that I think we have achieved it."
"The Lion, the Witch and the Wardrobe" is indeed a film of mythic proportions, not only in its storyline but in its production. A global undertaking, the movie was shot on location in England, New Zealand and Eastern Europe. The special effects wizards at WETA, a comprehensive film and television effects facility in New Zealand (that also handled the FX on the "Lord of the Rings" trilogy), spent enormous resources creating Narnia's mythical creatures. With more than 1,600 visual effects, "The Lion, the Witch and the Wardrobe" is one of the most effects-laden films in history. Yet producer Mark Johnson says he refused to allow the spectacle to overshadow the story.
"The things that stood out for me were the smaller moments, the emotional moments, the story moments," he says. "We wanted to make sure we got the story right. I've done a lot of films based on books, but I've never felt the responsibility to get it right like I have on this project."
It's certain that a collective sigh of relief can be heard from Narnia fans around the world. This adaptation of their venerated tale is the real thing.
A Narnian Invasion
As with any film of this magnitude, there will be dozens of ancillary tie-in products. For starters, Zondervan is releasing the seven-book collection, repackaged with images and artwork from the film, in addition to creating a multitude of new companion pieces. Toymaker, Hasbro, has the action figure rights; and Hallmark will produce greeting cards, stationary and ornaments. But don't slip into despair over a perceived lack of Narnian mementos: You'll also be able to purchase Narnia-licensed toothbrushes, T-shirts, throw rugs and footwear, not to mention a complete line of jewelry, calendars, bank checks, bedding and porcelain dolls.
Tapping a particularly lucrative vein, Jeff Sehring, Senior Marketing Manager at Buena Vista Games, expects big things from the video game version of the film and says his company will be taking advantage of the holiday shopping season for a "full-throttle marketing push for "The Chronicles of Narnia:  The Lion, the Witch and the Wardrobe" video game on a worldwide scale."
Narnia materials may even be used in schools. Walden Media, professing a firm commitment to education, has created numerous resources accessible to educators free of charge and has partnered with such organizations as Reading Is Fundamental and the American Music Conference to develop activities designed to encourage learning.
But first and foremost in the minds of all music lovers is the exclusively crafted music that will bring the film to life. The stunning soundtrack by Harry Gregson-Williams (who recently scored the "Kingdom of Heaven" soundtrack) was recently joined by EMI's "inspired by" soundtrack featuring some of the top names in the Christian music community. It's a luminous keepsake collection featuring Jars of Clay, Steven Curtis Chapman, tobyMac, Bethany Dillon, Rebecca St. James and others. (Surprisingly, Jars of Clay is the only non-EMI artist included on the soundtrack.)
Denise George, Director of Artist Development at EMI Christian Music Group, says the partnership between the Christian music company and Disney was a no-brainer, pointing to crossover artists such as Jump5 as examples of previous successful relationships between the two.
"I think it's a natural pairing," she says. "Because of our past relationships, it was just kind of a natural growth when Disney was looking at the global brand release for the 'inspired by' soundtrack. EMI offers the kind of global system that Disney was looking for."
It's no surprise when you consider the breadth of Narnia's artistic fan base, but A-list artists lined up for the chance to be a part of the project, some turning in four or five tracks. "This wasn't just a perfunctory deal for these artists," George said. "They took it so seriously. There is such passion in these songs because they are truly 'inspired by.' There was not one artist that we had to say, 'Hey, read this book and write a song.' They all came to us."
Sparrow recording artist Bethany Dillon recounts her delight at participating in the soundtrack.
"I remember going through 'The Chronicles of Narnia' with my mom when I was learning how to read. ... She'd read a page; I'd read a page. Those books are so epic and captivating. ... It tells the story that everyone wants to be a part of. It has so affected my faith – from relating so much to the character of Edmund, to loving the good and dangerous hero, Aslan – and has drawn me closer to the heart of God.
"When I first heard the rumors that they might be making a movie of 'The Lion, the Witch and the Wardrobe,' I just about lost it," Dillon says. "I know it might sound strange to some, but I think for many people, including myself, it's way more than a movie. ... It's going to be a huge moment in a lot of people's lives. I get goose bumps even thinking about seeing Lucy step into the wardrobe for the first time." 
Curiously missing from the musical mix is the previously planned general market counterpart to the Christian album. George explains that it's not on the books right now.
"That album was always going to be built around the big end-title song. As they were finishing the film, [the producers] discovered that the movie lends itself to more of a traditional, dark kind of score in the spirit of "Lord of the Rings," so contemporary music is just not fitting. I think they were having a harder time than they expected getting just that right song for the end credit. That is not to say [a mainstream artists compilation] won't come out, maybe along with the DVD release; but right now all of those artists are waiting to see what it will even sound like."
Whether or not the general market project is released, the Christian community's "inspired by" album is quickly spreading beyond the realm of the faith-based market. The record's first single, Steven Curtis Chapman's "Remembering You," added faster at mainstream radio – where it's already a charting hit – than on Christian stations. At press time the song had climbed to No. 34 on Radio and Records' mainstream AC airplay chart. Essential Records recording artist Jars of Clay, meanwhile, contributed the album's excellent opening track, "Waiting for the World to Fall," which is receiving significant airplay on Triple A radio stations.
An Artistic Legacy
While the cinematic version of "The Lion, the Witch and the Wardrobe" might be this generation's introduction to the magical world of Narnia, "The Chronicles" have been inspiring legions of fans for more than half a century, with more than 85 million copies sold. One early adherent of the magic was Annie Herring, founding member of 2nd Chapter of Acts, who was introduced to "The Chronicles" by her pastor, Jack Hayford [who penned the modern worship classic "(Worship His) Majesty"].
"I never planned to write a song about it," she recalls. "I was in a worshipful mood, and I hit this chord and started singing, 'Are you going to Narnia? Take me along with you.' It came out just like that. I didn't think anyone would want to hear it, so I just kept it in my heart and would sing it to myself. But the more I did, the more other songs came forth. It was a real private affair, a very intimate time. I think it took four or five years before all the songs were there. It wasn't a project. It was just for me."
That private non-project eventually turned into 2nd Chapter's phenomenal "The Roar of Love," which many fans still consider among the group's finest albums.
Dozens of other artists have been inspired by C.S. Lewis' fanciful vision of good vs. evil. Michelle Tumes sings of an "Untame Lion" on her debut project "Listen." Andrew Peterson alludes to the great lion on "Little Boy Heart Alive" from his latest, "The Far Country." European hard rockers Narnia draw both their band name and lyrical inspiration from "The Chronicles." And prog-rock indie band Glass Hammer points to Lewis as its mentor and example.
"We like to think of Glass Hammer as the Narnia of progressive rock," says Steve Babb, the band's composer/bass player. "We use myth, fantasy and allegory within our lyrics and music to show the message of the cross. We touch on a great deal of sorrow and darkness on our albums, but the happy ending is always there: the joyful turn, or the eucatastrophe as Tolkien called it. We learned that approach from C.S. Lewis and apply it to the composition of each Glass Hammer album."
GRAMMY award-winning group Jars of Clay also cannot remain silent on the subject of Narnia.
"The land of Narnia and Aslan is so good for our stubborn minds – it's not what we would ever come up with," says keyboardist Charlie Lowell. "It challenges us to let God out of the box and remember a wild and unbridled love. We need these fresh stories and images to fill us with that childlike wonder."
Front man Dan Haseltine echoes Lowell's opinion. "I think we fight a gruesome battle every day to keep our imaginations running wild," he says. "The characters of Narnia give us a chance for higher ground as we strive to believe that love is wild, darkness is sinister and redemption can take form in the most unlikely places."
A Cultural Icon
"The Chronicles of Narnia:  The Lion, the Witch and the Wardrobe" is more than just a theatrical event – it portends to be a cultural phenomenon on par with "Star Wars" or the "Lord of the Rings" trilogy. Phrases and images from the film will become part of the iconography of our culture. While "Star Wars" exuded a mystical kind of spirituality, and "Lord of the Rings" somewhat glossed over the underlying Christian context of author J.R.R. Tolkien, the allegorical nature of Narnia simply cannot be explained away. Debates will take place around the water cooler at work, discussions will spring up in Sunday School classes, and the way will be paved for people of faith to unveil the truth behind the allegory in a non-threatening way.
Longtime believers may wonder, is there really a need to "unveil" the truth? How could anyone miss so obvious an analogy?
"There is a built-in Christian audience for the film," Bruce Edwards, author of "Not a Tame Lion" (Tyndale House), explains, "but there are many people who have no clue as to the Christian background of 'The Chronicles of Narnia.' It's been 55 years since 'The Lion, the Witch and the Wardrobe' appeared, and the biblical literacy on both sides of the ocean has obviously gone down."
But that's one of the great marvels of this fairytale:  the power to meet you right where you are and sprinkle a little bit of magic all over your everyday surroundings. Even in the midst of a bleak, midwinter day, you'll soon be seeing centaurs and meeting Lucy by the lamppost. And whether you've been enthralled with Narnia from your childhood, took a course in the works of C.S. Lewis as a college student or just love great fantasy fiction, one thing is certain:  This Christmas, Aslan is on the move!

© 2005 CCM Magazine.  All rights reserved.  Used with permission.   Click here to subscribe.





Have something to say about this article? Leave your comment via Facebook below!
advertise with us
Example: "Gen 1:1" "John 3" "Moses" "trust"
Advanced Search
Listen to Your Favorite Pastors