First Look at Michael W. Smith in "The Second Chance"
Wendy Lee Nentwig

SongTouch.com

2005

19 Dec

COMMENTS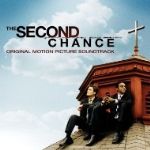 At long last, you can finally get a musical sneak peek at Michael W. Smith's upcoming film debut in "The Second Chance."

The full soundtrack for the Steve Taylor-directed project releases on December 27, and a two-song preview is available now at SongTouch.
You can currently download the tracks "Total Praise" (written by Richard Smallwood) and "All in the Serve" (with music by Smith and lyrics by Taylor), both performed by Smith.

Don't get the wrong idea, though. The full soundtrack isn't all Michael. Third Day, recent GRAMMY nominee John Legend, Jars of Clay, "American" Idol alum Ruben Studdard and Fred Hammond, among others, lend songs.
For those wondering when they can catch the movie in theaters, the latest news is that it will release February 17, 2006.

But for up-to-the-minute information or to watch the trailer, visit the film's website here.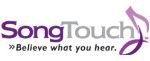 © 2005 SongTouch.com.  All rights reserved.  Used with permission.  Shop for gospel music and Christian church music downloads at  SongTouch.com.