Hip-Hop: Rhyme Scene Investigation
Andree Farias, CCM Magazine
Tuesday, May 01, 2007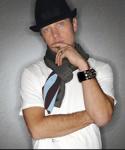 "There is a huge lack of maturity, responsibility, work ethic and industry smarts amongst the average artists coming up," he says. "The majority have unrealistic expectations, goals and mindsets toward what it's really like to do 'this.' The consumer wants the product; the promoters have come around, and even the industry is starting to take notice. However, there really isn't the artist to meet those needs."
"It's quite confusing, to be honest," says Josh Niemyjski, general manager of Illect Recordings, an upstart hip-hop label out of Minnesota. "The bigger labels seem to be fading, each to differing degrees. Then there are a few promising newcomers that seem to be catching on. And the indie scene seems to be thriving more now than ever."
If by "thriving" Niemyjski means that independent labels have a bigger market share than before, he's right. Consider the indie label started by veteran standouts The Cross Movement. The self-titled company (Cross Movement Records) has introduced fresh faces such as Lecrae, Da' T.R.U.T.H. and FLAME, and all have posted healthy numbers for their most recent albums. Indie-based stalwarts such as T-Bone and Pettidee, meanwhile, are experiencing comparable sales.
Niemyjski surely knows a thing or two about the ebb and flow of Christian hip-hop. As a former executive at now-defunct Uprok Records – the same hip-hop imprint that made KJ-52 a household name in Christian rap – he witnessed the rise and fall of the little house he built, a loss that only exacerbated the positioning of hip-hop within Christian music.
"I think that Uprok closing its doors soured a few folks that may have seen opportunity in hip-hop," he says. "It surely discouraged a lot of people. Anytime a label comes along, does well, and then folds, it can't be good – especially for a scene like ours that needs everything of benefit it can get."
Historically, Christian major labels have been reticent to actively sign hip-hop artists. There have been exceptions, but they're few and far between. And they've been one-album affairs.
Word Records once tried its luck with Souljahz, a sibling trio from San Diego; they showed promise with their 2002 debut, but their second album remained stuck in limbo until the trio was finally released from their contract. ForeFront Records hedged its bets with teenaged hip-hopper Lil' IROCC, but he, too, got dropped not long after going public. Essential Records is actually credited with discovering KJ-52, but he also received the pink slip once his debut, 7th Avenue, underperformed. (The label later re-released 7th Avenue after Uprok successfully broke KJ-52 into the Christian mainstream.) For the most part, though, the big players have remained on the fence.
"It used to be that any urban music was fringe in Christian music," says Otto Price, vice president of A&R for Word Records and hip-hop forerunner in his own right. "Artists like tobyMac, GRITS, Superchick and Mat Kearney have opened the doors for other hip-hop artists to be considered a part of mainstream Christian music. Things are looking up, but we have a long way to go to be considered relevant."
While Price and Word Records are in the hunt for new hip-hop talent, Fervent Records – another imprint in the Word Label Group, and home to BarlowGirl and Big Daddy Weave, among others – is introducing Group 1 Crew. The trio, similar in style to the Black Eyed Peas, released its self-titled debut in February.

"Today … many of the most popular groups have a hip-hop element or are straight up hip-hop," says Susan Riley, senior vice president of A&R and publishing for Word and head of Fervent. "To us, it doesn't matter what the style is – we just want to stay relevant, and this is one way to do that and reach people through music today for Christ."
Have something to say about this article? Leave your comment via Facebook below!
advertise with us
Example: "Gen 1:1" "John 3" "Moses" "trust"
Advanced Search
Listen to Your Favorite Pastors