Hip Hope 2008 Not for Dedicated Hip-Hoppers
Anthony Barr-Jeffrey

CCM Magazine

2007

9 Nov

COMMENTS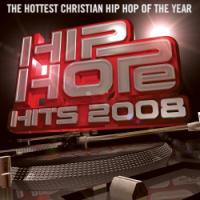 Artist: Various
Title: Hip Hope 2008
Label: Gotee
In the spirit of the popular "Now That's What I Call Music" and WOW series, the annual Hip Hope series seems directed at the pop music fan. To their credit, Hip Hope producers give independents a chance to shine next to recognizable acts.
And Hip-Hope 2008 offers a wide array of song styles—from John Reuben's banjo-driven "Make Money Money" to the glossy Top 40 vibe of Group 1 Crew. TobyMac and his signature pop-rock-rap is everywhere: from the bombastic "Boomin," to two unreleased tracks by backing band mates GabeReal and Diverse Citizens.
The only other previously unreleased music is "Whatcha Gonna Do With It," a surprisingly flat venture from the usually reliable crunk rockers Family Force 5. Like previous volumes, Hip-Hope 2008 will have mass appeal. Unfortunately, the dedicated hip-hopper looking for next level inspiration from a truly broad cross section of artists will probably need to look elsewhere.





© 2007 CCM Magazine. All rights reserved. Used with permission. Click here to try a free issue.