Love Is Back and on the Move
Christa A. Banister, GospelMusicChannel.com
Thursday, November 12, 2009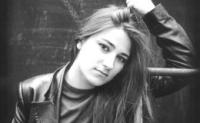 Guess Who's Back?
After eight years away from the music scene, Jennifer Knapp is again writing, recording and playing a few select shows.
Music fans have a pretty short attention span these days, and no one understands this better than the artists themselves and those charged with marketing them.
In fact, that's why your favorite bands usually have something new in the pipeline every year—or at least every other year. After all, if you're not an artist with proven popularity a la U2 or Coldplay, to wait much longer may jeopardize your audience's interest level.
There are exceptions to the rule, and one of those is definitely singer/songwriter Jennifer Knapp. Even though she hasn't released anything new since The Way I Am in 2001 (the requisite greatest hits album, The Collection released in 2003 and a CD of live rarities hit shelves in 2006), Christian music fans still haven't stopped asking: "Where in the world is Jennifer Knapp?"
Her whereabouts have certainly made for lively online debate over the years, but aside from word that she's "on hiatus," nothing much more definitive has been offered.
But the launch of her new MySpace page this summer (myspace.com/jenniferknapp) and a Los Angeles show with Phillip LaRue in late September offered fans new hope. While Knapp isn't available for interviews yet, Dave Hopper of Maximum Artist Management in Nashville confirmed that they are "working with Jennifer," saying "there really isn't more to tell" since "the ball just started to roll again." Hopper said that "after a well-needed break, she has just starting writing/recording again and playing select shows."
As more details become available in the future, Hopper encourages fans to keep watching her websites for updates and to sign up for her e-mail list at www.jenniferknapp.com.
Band with a Mission
Leeland gets vocal about social justice on its third album, Love Is on the Move.
While it's clear that brothers Leeland and Jack Mooring, along with their friends Jake Holtz and Mike Smith love making music together, it's a sense of purpose and mission that ultimately makes all that time in the studio—and traveling miles and miles together—worthwhile.
And when the band entered the studio to begin work on its third project in three years, Jack says they knew it wasn't just recording as usual.
"The whole idea behind Love Is on the Move was really birthed out of God speaking to us. First of all, about returning to that simple heart of music, where we're literally like 'God, all we want is your plan. All we want is your will. We don't want anything else but you. Anything outside of that, outside of His presence, is not good."
With that focus in mind, Jack says that a theme of social justice just made sense.
"We realized that once we get in the presence of God, and once we experience Him, if we're not going out and backing it up with some action, with taking care of the poor and the needy, with showing love to our neighbors, things like that, the songs that we're singing don't mean much," Jack shares. "After we got this whole idea of love is on the move, we discovered that love isn't love if it isn't doing something. And Jesus was the perfect example of that."
Have something to say about this article? Leave your comment via Facebook below!
advertise with us
Example: "Gen 1:1" "John 3" "Moses" "trust"
Advanced Search
Listen to Your Favorite Pastors