Nicole C. Mullen: Daring to Dream
Andrew Greer , ChristianMusicPlanet.com
Wednesday, August 13, 2008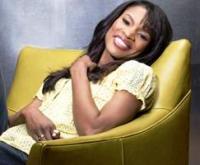 A multi-faceted industry veteran, Nicole C. Mullen has been creatively pursuing the listening ears of Christian music fans since the '90s. Having been awarded the Gospel Music Association's Dove Award for "Female Vocalist," "Songwriter" and "Song of the Year" Mullen is a constant in an ever-changing musical market.
Building on last year's Sharecropper's Seed, Vol. 1, Mullen releases A Dream to Believe In, disc No. 2 in her self-described trilogy. Drawing inspiration from Martin Luther King, Jr.'s famous "I Have a Dream" speech, A Dream to Believe In returns the innovative singer/songwriter to her self-described "funkabilly" roots, concocting a myriad of styles to comment on relationship, race and religion.
In an unusually transparent Q&A session, Mullen opens up about her new record, Africa and her ideas on dreaming.
CMP: Stylistically, A Dream to Believe In is a pretty big departure from Sharecropper's Seed. What are your musical influences?
Nicole C. Mullen: I grew up on Black Gospel and Contemporary Christian music—the Amy Grant's and Andrae Crouch's of the day. I like R&B. I like pop. I like the writing, stylistically, of the country genre. I like a little bit of hip-hop and rock. So, I meshed it all together on one album. I work in the city and live in the country. I think my music displays a bit of both.
CMP: Listening to A Dream to Believe In, a majority of the songs focus on human relationship. Being a part of the Christian music community, do you ever feel pressure to write songs with specific lyrical content?
Nicole: No. I believe because I am a Christian and a believer in Christ, anything I do is an extension of that. As a songwriter, I am called to speak first on a premise of faith. At the same time, I am called to speak on everyday issues we, as believers, encounter. How do we live out justice? How do we live out fairness and equality? How do we take care of the poor and the needy and the widows in distress? How do I love my neighbor?
It relieves the pressure of having to write a praise & worship album. I think we are called to display the hands and feet of Christ. And that's not always a close your eyes, put your hands in the air kind of thing. It's an open your eyes, put your feet on the ground, stretch your hand out and touch somebody thing.
CMP: I have heard of your association with the I.N. Network and its work in freeing women enslaved by the Trokosi practices in Ghana. Tell me more.
Nicole: In Ghana, girls are taken from their homes as early as 5-years-old and handed over to a "fetish" priest who can beat them, rape them, starve them, overwork them—whatever he likes without any obligations toward them. The I.N. Network negotiates with these priests, constructing a well or erecting a school or whatever is necessary in return for the release [of these women]. After being freed, these women learn different trades so they can be economically independent.
My daughter, Jasmine, and I had a chance to go and hug these women's necks, laugh and dance with them and see firsthand they are human beings God created. They, too, have dreams to believe in. It was very sobering. I came back compelled to make other people aware. If anyone is interested, they can visit innetwork.org.
CMP: What are some questions that surface spiritually—questions to God, thoughts about God—when you see things like that firsthand?
Have something to say about this article? Leave your comment via Facebook below!
advertise with us
Example: "Gen 1:1" "John 3" "Moses" "trust"
Advanced Search
Listen to Your Favorite Pastors