Petree's Weakness Makes You Beautiful Inspires
Andy Argyrakis

CCMmagazine.com

2010

15 Jul

COMMENTS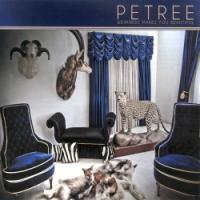 Artist: Petree
Title: Weakness Makes You Beautiful
Label: Dream Records

After first finding fame with secular standouts Shiny Toy Guns, Stephen Petree pursued a more spiritually centered solo career. These days, he's returned to collaborative contexts with a trio that's adapted his namesake and merged the best of that original band and individual offerings. Expect plenty of keyboards colliding with electric guitars, allowing some songs to land in dance floor circles and others to adapt an alternative rock centering. All the while, Petree's lyrics inspire listeners to seize each day and transform weaknesses into assets.
WE LIKE: "Come Get It Now"





© 2010 CCMmagazine.com. All rights reserved. Used with permission.

**This review first published on July 15, 2010.