Plenty of R&B and Gospel on Marvin Sapp's Here I Am
Andy Argyrakis

CCMmagazine.com

2010

3 Aug

COMMENTS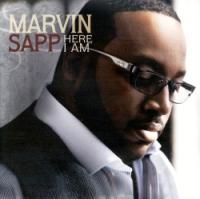 Artist: Marvin Sapp
Title: Here I Am
Label: Verity

Between his time in Commissioned and solo superstardom anchored by the 40-plus-week chart topping single "Never Would Have Made It," Marvin Sapp's more than proved his place atop the contemporary gospel scene. Though the lead single "The Best in Me" sounds like a lesser throwback to that aforementioned smash, there are still plenty of R&B romps, booming ballads and even the funk throw-down "Keep Holding On" to keep fans on their feet.

WE LIKE: "Keep Holding On"




© 2010 CCMmagazine.com. All rights reserved. Used with permission.

**This review first published on August 3, 2010.