Steven Curtis Chapman to Perform at 9/11 Event
Laura MacCorkle

Senior Editor, Fun Channel

2002

5 Sep

COMMENTS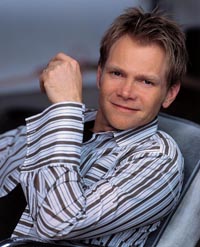 Coordinated by multiple NYC area churches, "A Tribute to Grace and Hope" will be held on September 11, 2002 at New York City's Madison Square Garden commemorating the one-year anniversary of 9/11 and will feature a special performance by Steven Curtis Chapman.
In addition to Chapman, the outreach event will also include music from many of Gospel and Christian music's top artists, including Third Day, Fred Hammond, and tobyMac.  Speakers include James C. Dobson, Ph.D. (founder and president of Focus on the Family), as well as a New York City fire fighter, a police officer, World Trade Center survivors, and local pastors who will share their testimonies. 
A unique twist in the event's festivities will be an exhibition at the arena's center court featuring New York Knicks' Allan Houston, Charlie Ward and Mark Jackson, along with a team of other professionals from the NBA and NFL. 
Created to bring inspiration and hope, "A Tribute To Grace and Hope" will be broadcast live from Madison Square Garden on Sky Angel Networks at   A rebroadcast will air at , and a separate broadcast will air on TBN at