The Beat Goes On
Andree Farias, CCM Magazine
Tuesday, November 06, 2007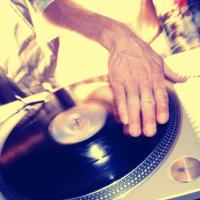 For all the flak that redemptive hip-hop gets for its apparent inability to break into the Christian market's mainstream, the genre is doing a lot of things right. In the following report, CCM gets to the bottom of what tireless emcees, crews and ministers are doing to keep the hip-hop game alive—in the streets, in the sanctuary, or both. …
It's an exciting time to be in faith-fueled hip-hop. Cynics complain all the time, but now, more than ever before, the table is set for the genre to not only rise and shine, but to become a force to be reckoned with.
And this just as mainstream hip-hop seems to have become a sinking ship. After years of declining quality and poor lyrical substance, audiences are fed up—and tired of not being fed. In a sobering article titled "Hip-hop's Down Beat," TIME magazine recently shed eye-opening truths about the once goldmine of recorded music. To wit:
Music in general is experiencing a downtrend, but rap is the one genre falling the fastest—as of August of this year, rap sales were down 33 percent compared to the entire industry's 15 percent dip.
The best-selling album of 2003 was 50 Cent's Get Rich or Die Tryin'; a few short years later, not one rap album even made Billboard's year-end Top 10 for 2006.
Hip-hop moguls such as Russell Simmons are calling for the banning of certain offensive words from rap's vernacular.
Former hip-hop heavyweight Master P has vowed to not curse in his recordings and even started a new label, Take a Stand Records, to promote positive hip-hop acts.
What's going on here? Is hip-hop finally cleaning up its act? Could this change of tune be the beginning of a new era? TIME certainly thinks so, but the reality of faith-based hip-hop—with its various factions, stylistic inclinations and mission statements—is too multifaceted to simply assume a blanket renaissance across the board.
For the few rappers with their sights currently set on a general market, this recent paradigm shift, however potent it might be, is certainly good news, as it opens up avenues for their music to be discovered. At the very least, the change in mentality affords them an opportunity to be a part of the solution.
"I don't personally feel my music is a way for a person to find salvation," says Ohmega Watts, an up-and-coming emcee who belongs to this new wave of faith-informed hip-hop. "My music is simply a tool in the many workings of Christ's body to challenge people."
It's an idyllic thought, but Christendom's hip-hop isn't as separate-but-equal as it would like to be. While faith remains the common bond of every artist, some are in it exclusively to preach the Gospel, even if there's no money to be made off of it. Others are in it for the art and self-expression, making hip-hop that's socially relevant yet not overt in its convictions. And many straddle the fence between the two, trying to strike a sensible balance between ministry and commerce.
Whether you call it gospel rap, Christian hip-hop, urban inspirational rap, faith-based hip-hop, or the most daring label—holy hip-hop—it's a complex genre to unravel. These different segments don't always talk or support each other; more often than not, they toil independently, and each has their own idea of what Christ-honoring hip-hop should be.
There are people like the legendary Kurtis Blow, one of the founding fathers of rap as the world knows it and now a hip-hop minister in New York. He takes a hard-line, black-and-white approach to what a faith-fueled rapper should be: "A Christian rapper is someone who raps about Christ," he says bluntly.
Have something to say about this article? Leave your comment via Facebook below!
advertise with us
Example: "Gen 1:1" "John 3" "Moses" "trust"
Advanced Search
Listen to Your Favorite Pastors