The Beat Goes On
Andree Farias, CCM Magazine
Tuesday, November 06, 2007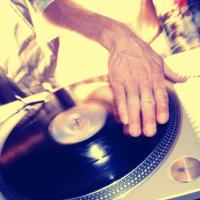 Conversely, artists like Southern emcee Pettidee aren't as narrow in their definition, yet ministry is still part of their focus. "If I get onstage and sing five songs and none of them have 'Jesus' in them, but then I make an altar call and 30 kids get saved, that's where it's at," he says.
The third splinter group is the one Ohmega Watts belongs t the underground crowd. These cats love Christ, but they don't necessarily feel called to rap in an evangelistic way. They may even consider their craft their ministry, yet they're more concerned with making life connections than with preaching. "Whatever [religion] you are, your life is gonna come out in your music," goes a blurb on longtime backpacker Playdough's MySpace page. "If they respect me as an emcee, they'll respect my opinions on other things."
And how far will this approach take them? "I really think that there's going to be an artist sooner than later that's really going to be able to find a middle ground between having wholesome Christian values in the music, but at the same time being accessible to those outside of church," says William "Crisis" Holt, producer for GRITS and other urban artists.
It doesn't end there. Of all these artists, some have record deals and some do not. Some play in churches, while others stick to the club circuit. Some live off of hip-hop, and others are always broke—forced to supplement their income via regular jobs. Some tour nonstop, while others do shows whenever there's an open slot in the local hole-in-the-wall.
With so many varieties of faith-fueled hip-hop to choose from, it stands to reason that the future of hip-hop isn't as obvious as one would think. With mainstream rap experiencing its worst slump yet, is the faith market bound to follow suit?
Not so fast, according to the "holy hip-hop" constituency. This pocket of faith-based hip-hop—rappers and pastors with a heavy emphasis on preaching, teaching and hard-hitting street beats—believes the direction of the industry has no bearing on their ability to do what they've been called to do.
"I was sharing the Good News before I got the record deal," says R-Swift, a newcomer on Cross Movement Records, one of the most respected faith-oriented labels in hip-hop. "The record deal was just an extra perk, the cherry on top. The deal isn't being glorified here. Before the deal, my agenda was to promote the name of the Lord. After the record deal, my agenda is the same."
"The industry could do without us," assents Phil Jackson, co-author of The Hip-Hop Church and a pastor at Tha House in Chicago, a young congregation that caters to the hip-hop generation. "The ministry will still exist. As long as we have folks who are discipled and love the Lord and are able to adjust to this context, they'll be touched by that. There'll always be a need for [the church] platform."
For the more than 150 hip-hop congregations across the nation, hip-hop is not about dropping a dope single or landing a touring slot with the hottest names in the business. Rather, hip-hop is merely a means to an end: to impact souls for the kingdom. In this context, pundits say, hip-hop is bound to subsist for years to come.
"In the secular world, if hip-hop dies, that's it," says R-Swift. "If hip-hop dies for us, we'd continue to serve on the mission field. With or without the rap song, we would still continue to give the Gospel."
But not everyone in faith-informed hip-hop is all about the ministry. As head of Syntax Records, Tim Trudeau almost experienced the demise of his own company after a bum deal with a nonpaying distributor left him in the red. Today, a providential deal with iTunes and a new distribution pact with KOCH—the largest independent distributor in the States—has returned the company to profitability.
Have something to say about this article? Leave your comment via Facebook below!
advertise with us
Example: "Gen 1:1" "John 3" "Moses" "trust"
Advanced Search
Listen to Your Favorite Pastors