The Reluctant Rock Star
Lizza Connor, Contributing Writer
Wednesday, October 15, 2003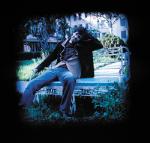 And though the success was sweet, Groves says, humbly, he mostly remembers the pressure involved with notoriety.

"I didn't feel spiritually qualified to do this for a living," Groves says. "You see all these people at the Dove Awards with perfect hair, perfect teeth, the perfect wife and kids, and you go, 'Wow, they really are perfect.' I thought all those people woke up, walked on water and had all the answers. Their songs were all happy, and they looked like they had it all together. I felt like I had more loose ends than tied ends," he admits.

Groves says he struggled with maintaining an image comparable to the aforementioned stereotype until he went on tour with Bebo Norman in the fall of 2001. From Norman's example, along with guys like Andrew Peterson and the late Rich Mullins, Groves says he found peace in learning that he could be honest with his audience.

"I had to say, 'OK, I don't have it all together, but I'm not going to sit here and act like I don't have some answers either. Here's the honest truth of who I am.' I felt like people really related to that. God took what I felt was a negative and turned it into a positive," Groves says.

And though he was learning to better relate to his audience onstage, Groves felt that offstage, his audience didn't quite understand the pressures of his newfound position as an artist.

"When I go into a bookstore on a promo tour, fans don't know I've been to four bookstores and two radio stations already, that this is my third city in 24 hours, and that I'm missing my wife. Maybe she's sick, the kids are sick, and I'm worried about them. ...It's hard because I don't want to be a fake. That's not who I am," says Groves, "But at the same time, I don't want to appear so melancholy… and Christians are no different from the world in that we judge people in a heartbeat."

The growing pressure to be "on" at all times followed Groves from the road to the familiar haven of his home church. "You come home, and you're fried," Groves says. "You've been on tour for three months, and everybody wants you to teach a Sunday school class, talk to their kid, sing in the service, talk about missions, endorse some ministry, write a forward for somebody's new book — it just doesn't end."

Groves says he reached a point where he had to admit he couldn't be all things to all people. "I'm not complaining," he asserts, "It was just weird to me to have the people closest to me need me to the same degree as they did before but not understand why I couldn't be that."

Groves said it became frustrating to be the "go-to" guy because when he couldn't fulfill his pre-Christian artist roles, some interpreted his attempt at balance as ego instead. "People were using this 'you've changed' line on me. One day my wife and I were talking about it, and she said, 'Well, you have. In any new phase of life, you change.'"

Becky's words resonated with Groves as he began to realize: "You're a different person when you get married than you were when you were single. You're a different person in this job than when you were working as an intern, and that's just life." Groves began to look at "you've changed" as not so much of a criticism as a fact of life.

"I just had to be honest with people and say, 'Yeah, I have changed, but I still love you, and I want to be there for you. You have to understand there are other people with these gifts that you could pull from in this church. There are other people who need to be your first 'go-to' person when you have a crisis. I want to be a part of your life, but I'm not here every day, so I don't know if I can walk through life with you the same way as I did before."

Have something to say about this article? Leave your comment via Facebook below!
advertise with us
Example: "Gen 1:1" "John 3" "Moses" "trust"
Advanced Search
Listen to Your Favorite Pastors