The Reluctant Rock Star
Lizza Connor, Contributing Writer
Wednesday, October 15, 2003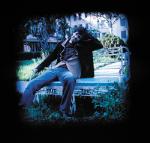 For Groves, that step was a big shift away from the route he'd taken most of his life. "I had always served on church staff, mentored kids or worked at an orphanage — giving things out. Suddenly I felt like a very needy person," Groves says. "To not be the guy in Sunday school class with all the answers but to be the guy falling apart … having a hard time juggling priorities … has been good for me because it's forced me to be human," he says.

While he was reconciling his role as a performer, friend and church member, Groves was also trying to figure out how his role as a husband fit into the lifestyle of a touring artist.

He says that if any label had honestly gauged the level of his commitment to his wife and children from the start, the executives would have been reluctant to sign him. "I don't believe I can be the absolute best father and husband I can possibly be and, at the same time, be the absolute best-selling artist. I think that's a lie record labels I met with tried to sell me.

"Somebody told me that it's just like being in the Army. If you're called to be in the Army, you do it, and you don't worry about your family. You know God's going to take care of that because you are doing what you are supposed to do. That's really backward," Groves says, "because I have a contract with my wife that supercedes my contract with a record label."

Groves confesses he got to the point where it was so difficult for him to balance his family and his for-profit artistry that he nearly quit the business altogether. "Without You," on "Twilight," came from that time: "It's half past 10/ I'm staring at the door/ And wishing you'd walk in/ But wishing isn't working now/ So I'll sleep instead/ In a hotel bed without you I'd rather be a pauper than a prince/ Living without you, without you now/ I'd rather be a failure than famous/ Living without you, without you."

In a hotel room in Chicago, just days into his first promotional tour, Groves broke down. As images of his children growing up hearing their father on the radio rather than having a personal relationship with him taunted him, he felt trapped. "I was doubting if I'd made the right choice, if I would be able to do this job, if it was too late to get out, if I would just look like a failure," says Groves.

Turning Point

A meeting on his alumni campus with a favorite professor in the religion department was the impetus for change in Groves. Disenchanted by aspects of Christian ministry — music industry and churches included — he told his former professor about seeing firsthand the focus on bottom lines, rather than effective outreach and positive impact on actual individuals. As he talked, Groves admits he pointed fingers at everyone around him.

But it was during the conversation with his former professor that Groves changed his perspective.

"I just sat there and thought, '[These arenas of Christianity] made me, and some of what I don't like about them is very much me.… I realized that Satan had succeeded at getting me to focus on a few examples of the wrong thing," says Groves.

During the next few months, Groves said God opened his eyes to the good things surrounding him. "The next string of shows I did were with people who 'got it,' whose priorities were right. I started meeting people in radio, retail and media who 'got it.' We don't all have the same idea of how to do it, and that's where the friction sometimes happens.

"I just realized that I'd been slowly sucked into it. I became a part of [the negativity] and really became a leader in doing it the wrong way. I had to pull myself out and go, 'Man, you've got to get the finger in your own face for once.' That made a big difference in me spiritually and in my whole attitude," admits Groves.

Have something to say about this article? Leave your comment via Facebook below!
advertise with us
Example: "Gen 1:1" "John 3" "Moses" "trust"
Advanced Search
Listen to Your Favorite Pastors