THIS WEEK'S NEWS: Newsboys, Rebecca St. James & More
Laura MacCorkle, Senior Entertainment Editor
Friday, October 22, 2004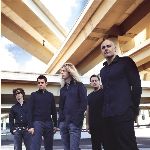 It takes courage to reveal a weakness. 

Personally, that's not something I like to do, as it's generally not fun to admit you're struggling in a certain area of your life.  But can you imagine being that honest and vulnerable when you're a bona fide celebrity? 

Perhaps that doesn't faze Newsboys front man Peter Furler. I wondered about that recently when I read the bio for the band's upcoming November 2 disc, "Devotion" (Sparrow Records).  Some of the mystery between artist and fan, between professional and personal image, was wiped away for me when he shared about struggles he'd gone through in recent years – just as the "rock-star" recognition and fervor was at an all-time high.
Furler, the oft flashy Newsboys lead singer, songwriter and now producer, shared how relationships in his life – most specifically with his Savior and with his wife – had been stressed and were on the decline.  He knew he had to get it together and make some changes.  So he drew closer to the Lord and spent time in the Word and plugged in to his local church, as well as a Bible study that was deemed "a God-send."
The band's 13th national release, "Devotion," marks this renewed dedication in Peter's life, as well as his band mates', and is the "next step" after the band's previous blockbuster album, "Adoration:  The Worship Album."  "You adore something, and then the next step is that you can become devoted to it," he says.  "Adoration … isn't quite enough, and I think devotion is moving one step further.  It's a process."  Well said.  Peter, his fellow Newsboys, Rebecca St. James and special guest, Todd Agnew, will embark on the 16-city, fall leg of "Adoration:  The Tour" next month, beginning in Fairfax, Va. on November 4.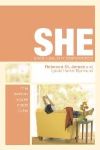 Just three days prior to that, Ms. St. James will see her newest book, "SHE," released by Tyndale House Publishers.  Also birthed during a personal low time of burnout, and exhaustion, "SHE" is an acronym for "Safe, Healthy, Empowered" and encourages women in nine distinct areas of wholeness in the realms of the emotional, physical and spiritual.  The 27-year-old Aussie author also targets the lies society feeds women regarding sexual promiscuity, blurred emotional boundaries, eating disorders, and discusses  the feminist movement begun in the '60s and how it has failed miserably.  For more information about the book, author and artist, visit www.rsjames.com.
Also traveling the highways and by-ways in the good ol' USA next month is the first ever "Soul Survivor:  Nationwide Tour" featuring singer/songwriter Tim Hughes (author of worship hits, "Here I Am to Worship" and "Beautiful One") and Mike Pilavachi, founder of Soul Survivor, an international, non-profit Christian ministry.  The dynamic duo will lead a day's worth of training and workshops for anyone and everyone involved in church leadership and worship ministry.  Partners – including WorshipTogether, Gospel Light, Media Shout, Yamaha and Shure – will also contribute resource and technical training, and each day's session will conclude with an evening of worship and celebration.  For dates and more info, visit www.soulsurvivorusa.com.
Have something to say about this article? Leave your comment via Facebook below!
advertise with us
Example: "Gen 1:1" "John 3" "Moses" "trust"
Advanced Search
Listen to Your Favorite Pastors