THIS WEEK'S NEWS: Newsboys, Rebecca St. James & More
Laura MacCorkle, Senior Entertainment Editor
Friday, October 22, 2004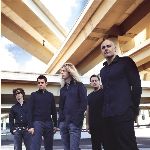 I don't really have a great segue planned for the next blurb, other than the fact that Switchfoot starts with an "s" … just like Soul Survivor. So there you go.  And now, speaking of Switchfoot, the critically acclaimed rock band that has crossed over and back is releasing "The Early Years:  1997-2000" on November 2.  It's a double case, three-CD extravaganza containing these three albums:  "The Legend of Chin", "New Way to Be Human" and "Learning to Breathe."  The San Diego-based foursome will also release a new single this fall ("This Is Your Life") from current disc, "The Beautiful Letdown," to both mainstream and Christian radio stations.  Be on the lookout for a December 1 appearance on MTV's "Hard Rock Live."
Fellow Californian Kendall Payne just saw her second disc released, and this time sans a record label.  How'd she do it?  Thanks to good friend and TV thesp Zachary Levi (ABC's sitcom, "Less Than Perfect"), the perky Payne had no monetary worries while working on "Grown" with producer Tim Schoenhals.  "I believe in Kendall Payne because her music leaves me no choice," says Levi.  "It is 'music of necessity.' Not music that you should hear, but rather music that you need to hear.  If you live this life without it, you live this life incomplete."  Whoa.  Sounds serious. 
And apparently it is.  "People always say 'what doesn't kill you only makes you stronger,' shares Kendall.  "I'm a firm believer in that principle.  In fact, I'm living proof of it."  The guitar-slinging gal also collaborated with Jason Wade (Lifehouse), Rick and Randy Jackson (The Daylights) and Jamie (Avion) and recorded at the Treatment Room in North Hollywood.  "Grown" is available now online at www.cdbaby.com.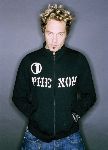 Two other bits … if you tuned in to UPN's new "Veronica Mars" drama on Tuesday night, you most likely heard background music courtesy of tobyMac's "Diverse City" track from sophomore bow, "Welcome to Diverse City" (Forefront Records).  For the uninformed, "Veronica Mars" is a detective drama centering around a 17-year-old girl who is an apprentice to her P.I. father who investigates the murder of her best friend and unravels the town's secrets in the process.  Sounds … like … UPN. 
Meanwhile, back at Gospo Centric …J Moss saw his frosh effort, "The J Moss Project," debut at No. 4 on Billboard's Top 40 Gospel Chart.  First single, "We Must Praise," continues to get closer to No. 1 at radio after only a few weeks.  Way to go J.
And now it's time for me to go.  Off to a family garage sale where my trash will hopefully become another man's treasure.  Until next week. ...
Have something to say about this article? Leave your comment via Facebook below!
advertise with us
Example: "Gen 1:1" "John 3" "Moses" "trust"
Advanced Search
Listen to Your Favorite Pastors