"Worldwide" - Music Review
Andy Argyrakis

Music Reviewer

2003

1 Apr

COMMENTS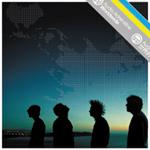 Artist:    Audio Adrenaline
Label:    Forefront Records
Audio Adrenaline had no trouble maintaining its viability with a refined, rock approach and artistic edge on 2001's "Lift". Now, with its follow-up, "Worldwide," the band builds upon that balance with sophisticated soul-searching and slicing bravado. The disc leads off with the crunching anthem "Worldwide One,"  continuing with the live rendering "Start a Fire" and the choppy yet gripping demeanor of "Dirty" (all giving nods to the '70s classic rock era).
However, an ample quantity of operative introspection is also present in songs like the inspirational thrust of "Pierced," the worshipful framework around "Pour Your Love Down" and a radio remix of the already familiar "Ocean Floor." It's that crafty combination along with lustrous lyricism that puts Audio Adrenaline on the verge of "worldwide" ascendancy. 

Used by permission.  CCM Magazine © 2003  Click here to subscribe.