Your Masterpiece Shimmers with Ashmont Hill's Vocal Prowess
Andrew Greer

CCMmagazine.com

2010

12 Aug

COMMENTS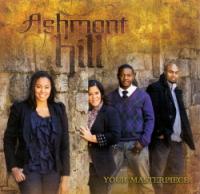 Artist: Ashmont Hill
Title: Your Masterpiece
Label: Word Entertainment

Possessing the vocal prowess of music veterans, April, Deborah, Philip and Wil—otherwise known as Ashmont Hill—distribute a heavy-hitting inspirational hybrid of gospel-tinged modern worship and potent power ballads on their second national release. The dynamic foursome successfully utilizes their deep church roots and notable industry experience (like opening for Natalie Grant) to steer a hook-driven, but decidedly worshipful, sophomore set list. And though vocal groups aren't raging the charts like 10 years ago, Ashmont Hill has experienced steady sales success for a relatively unknown act—a description Your Masterpiece should change rapidly.

WE LIKE: "Show My Love"





© 2010 CCMmagazine.com. All rights reserved. Used with permission.

**This review first published on August 5, 2010.


SEE ALSO: Impressive Vocals, Simple Lyrics Live on Ashmont Hill