The Best Way to Stand for the Sanctity of Marriage
July 17, 2015
He answered, "Have you not read that he who created them from the beginning made them male and female, and said, 'Therefore a man shall leave his father and his mother and hold fast to his wife, and the two shall become one flesh'? So they are no longer two but one flesh. What therefore God has joined together, let not man separate."
Matthew 19:4-6
I heard about a lady who had been married four times. The first time, she was married to a banker. Her second marriage was to an entertainer. Then, she married a minister. And fourthly, she married an undertaker.
One day, she was asked by a friend why she married all those men. So she said, "One for the money, two for the show, three to get ready, and four to go." Talk about getting married for the wrong reasons!
It's amazing to me how many people today marry and divorce for such trivial reasons. You hear all kinds of excuses like, "We're different people now," or "We just grew apart." But the reality is that one or both spouses made the choice to be different or to grow apart. It wasn't something that just happened.
Marriage is a holy, lifelong covenant between two people. Yet in our culture, it's been trivialized and treaded upon even by many who call themselves Christians. So stand up for the sanctity of marriage by staying committed to your spouse and being an example of a God-centered union to a watching world!
STAND UP FOR THE SANCTITY OF MARRIAGE FIRST AND FOREMOST BY SHOWING THE WORLD YOUR COMMITMENT TO YOUR OWN SPOUSE!
---

For more from PowerPoint Ministries and Dr. Jack Graham, please visit www.jackgraham.org
and
Listen to Dr. Jack Graham's daily broadcast on OnePlace.com.
Watch Jack Graham and Powerpoint Ministries Video Online.

Featured Offer from PowerPoint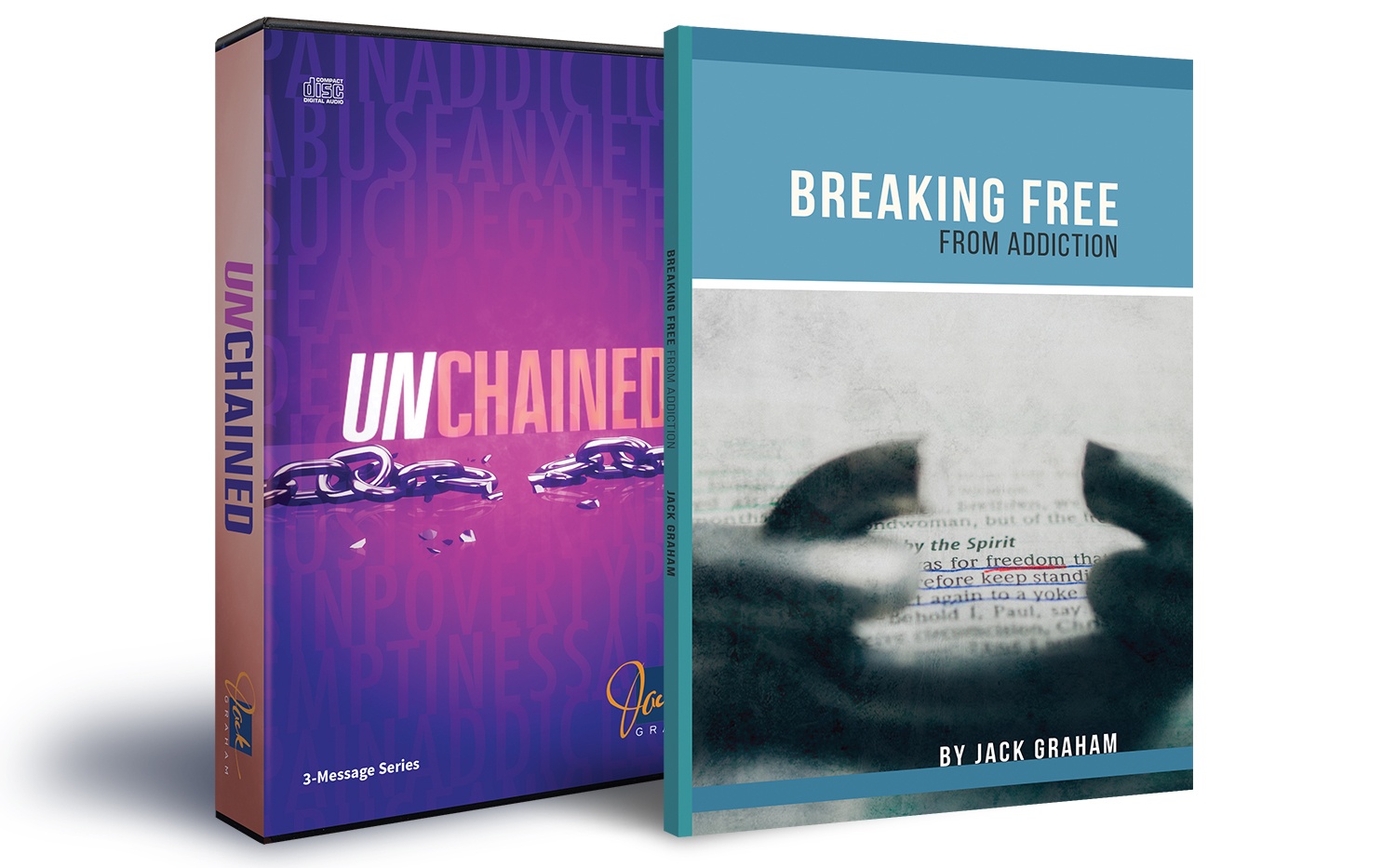 Break free into the life God wants for you!
As a Christian, you were born to conquer. As Romans 8:37 says, "In all these things we are more than conquerors through him who loved us." This means there's no enemy and no addiction that can't go down in the name of Jesus! We want to help you harness His power in your life by sending you Pastor Jack Graham's booklet, Breaking Free from Addiction, and his CD series, Unchained. Click below to find out more!
Thank you!
Jack Graham
PowerPoint Ministries