Can you really trust God's promises?
November 12, 2014
For all the promises of God find their Yes in him. That is why it is through him that we utter our Amen to God for his glory.
2 Corinthians 1:20
A young seminary student was preaching a sermon and talking about the phrase in Deuteronomy 31:6 that says, "(God) will not leave you or forsake you." This young man had been taking a Hebrew class, and learned about the Hebrew intensive here that amplifies the effect of this sentence.
He explained, "When it says God will never leave you or forsake you, it means He will never, never, ever, ever leave you or forsake you." So he finished up his sermon and was very proud of himself. But after the service, a woman came up to him and said, "Sir, I don't know how many times God has to say it for you, but once is enough for me!"
Very often, people have a hard time taking God at His word. Now, I'm not saying this young student was wrong, but it's true that once is enough. If God says it, that settles it, and there's absolutely no reason to doubt it.
You can always take God at His word. Even when it seems like things aren't going the way they should be, He'll come through because He said He would. Never doubt; always trust; and let God's promises give you hope!
BELIEVE EVERY ONE OF GOD'S PROMISES AND FIND HOPE IN HIM!
---

For more from PowerPoint Ministries and Dr. Jack Graham, please visit www.jackgraham.org
and
Listen to Dr. Jack Graham's daily broadcast on OnePlace.com.
Watch Jack Graham and Powerpoint Ministries Video Online.

Pastor Jack Graham's book, You Can Make a Difference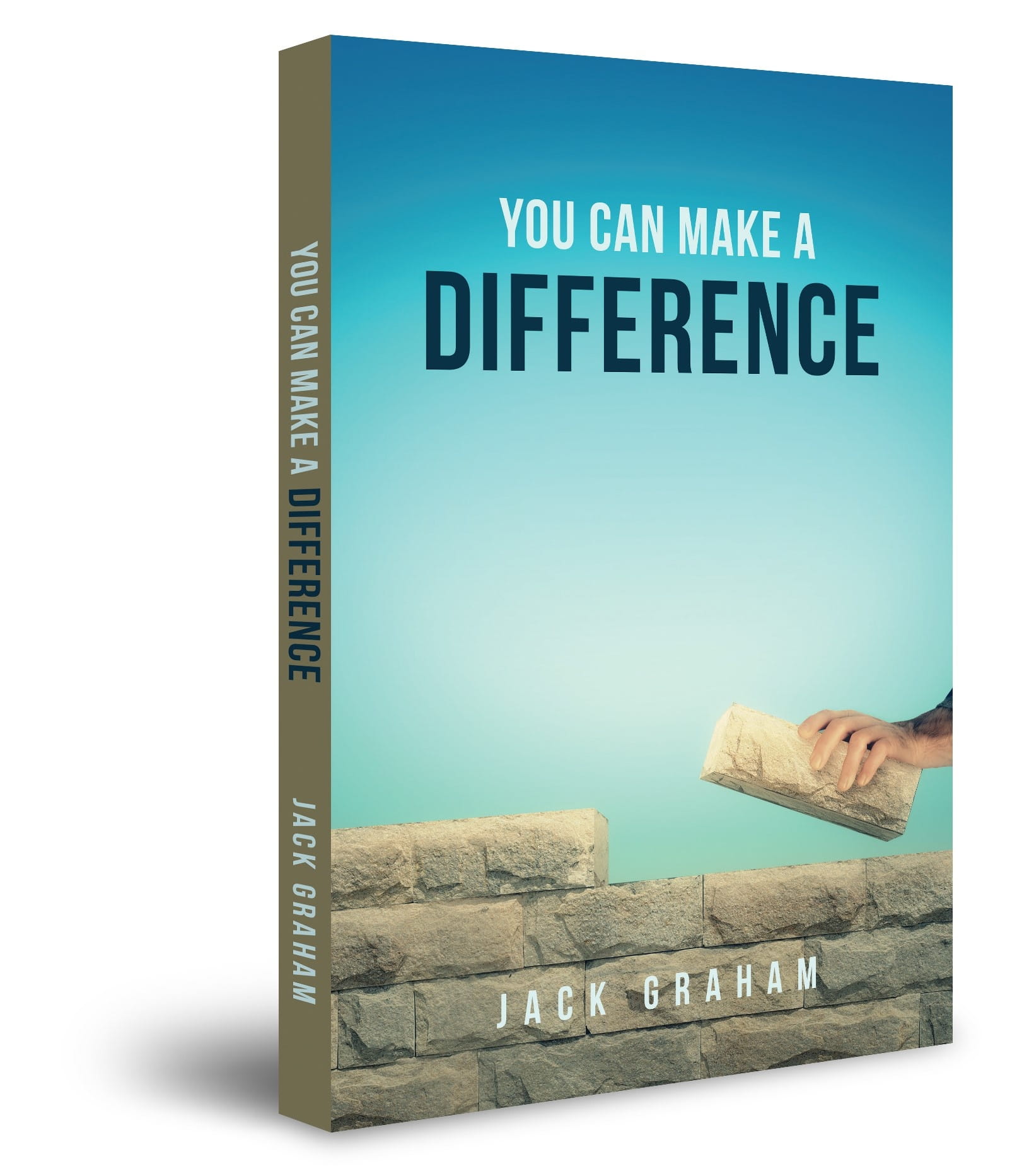 Taken straight from the book of Nehemiah, God's manual on leadership, this encouraging book equips and empowers you to become the kind of leader who helps rebuild broken lives and culture. Find out what it takes to become someone God can boldly use when you request Pastor Jack Graham's encouraging book, You Can Make a Difference.
Thank you!
Jack Graham
PowerPoint Ministries