What you have to do to go to heaven
November 13, 2013
For sin will have no dominion over you, since you are not under law but under grace.
Romans 6:14
I was talking to a man and sharing with him about the grace of God. So I asked him, "If you were to stand before God and He said to you, 'Why should I let you into heaven?' what would you say?" He sat there for a good minute in deep thought.
Finally, he broke the silence and said, "Well, I suppose I'd say if anybody deserves to be here, I do." Just then, the man's face turned as white as a ghost as he was able to process what had just left his mouth. So we started talking about sin, and he eventually retracted his statement.
None of us go to heaven because we deserve to go. It's all a work of the grace of God. I wouldn't trust the best five minutes of my life to get me to heaven because it simply wouldn't be good enough. That's a huge problem for anyone trusting in good works to get to heaven.
Fully trusting God's grace for salvation can be difficult because we're so wired with a 'get-what-we-deserve' mentality. But in Christ, you don't get what you deserve… praise God! Live in the rest and acceptance that God has given you in Christ. Trust that the work is done and you're His forever!
TRUST IN GOD'S GRACE – NOT GOOD WORKS – FOR ETERNAL LIFE. IT'S THE ONLY THING THAT'S GOOD ENOUGH!
---

For more from PowerPoint Ministries and Dr. Jack Graham, please visit www.jackgraham.org
and
Listen to Dr. Jack Graham's daily broadcast on OnePlace.com.
Watch Jack Graham and Powerpoint Ministries Video Online.

You can have the healthy relationships God intends!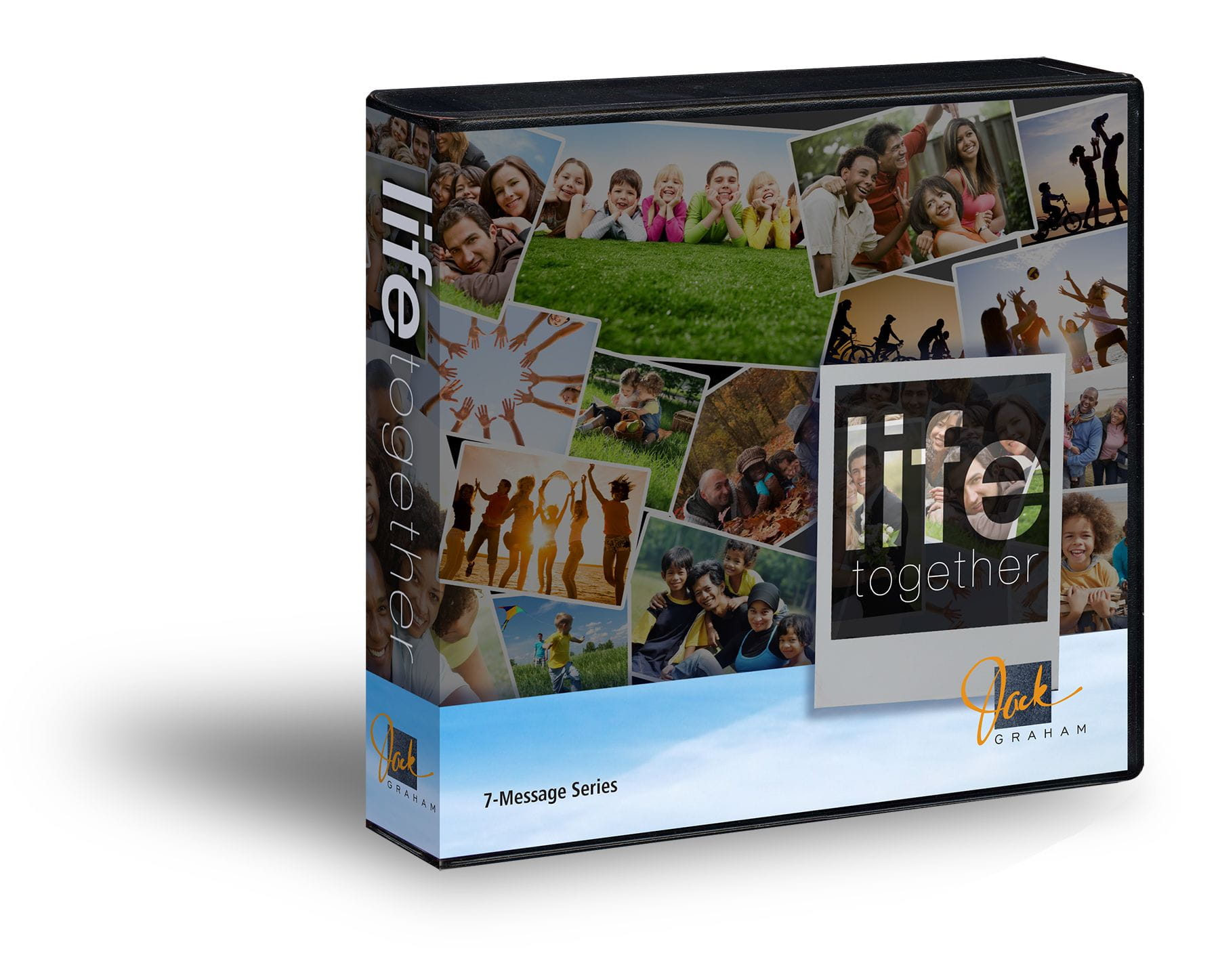 Dear Friend,
Family life in today's troubled culture isn't what it once was. But you can still have the healthy relationships God intends! In his new eight-message CD series, Life Together, Pastor Jack Graham guides you through the biblical steps to building a God-honoring, supportive, and successful marriage and family life.
Thank you!
Jack Graham
PowerPoint Ministries