Impossible Goals are Possible with Bible Study
Karen Jones, Bible Study Magazine
Thursday, November 15, 2012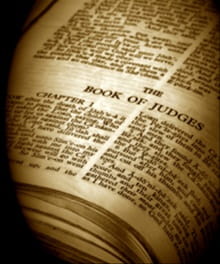 Today, Chaplain Black opens the Senate each day in prayer, officiates at weddings, memorial services, state funerals (he offered the invocations for former presidents Ronald Reagan and Gerald Ford), and has an inroad to movers and shakers whose decisions affect our lives. "Anyone can pick up a history book but to be there and, under the radar, influence the making of history and the decisions in the chamber is an amazing privilege." By providing counseling and spiritual care for over 7,000 people on the Hill, Chaplain Black says he has a "front row seat to human history," and there is no closer inroad to history than the Oval Office. He considers President Obama a personal friend who he got to know quite well when the President was a Senator, and with whom he has enjoyed a number of theological discussions.
However, great privilege has its challenges, admits Chaplain Black, who feels the biggest one is to be certain he is ethically congruent. "I have to make sure my actions match my rhetoric. I call it 'passing the private eye test' and 'being who you say you are.' Capitol Hill is a very seductive environment with money, power and beautiful people. There are those that want to get to you because they feel you can help them get to others, so being the 'real deal' is critical."
Bible Study on the Hill about WMDS
Chaplain Black offers that instead of the 'Babylon' many envision, Capitol Hill has a sound spiritual base. "I have the opportunity to minister to people who are very spiritually fit, routinely read through the Bible every year, and are very knowledgeable in Scripture." He has adapted his Naval Bible study series to this constituency. Studying the lessons of David, Joseph and other great heroes and heroines of the Bible, for example, can easily be applied to life on the Hill today.
Still he has to be prepared for the really tough questions. "I once had a Senator ask me, 'Do you think God would permit human beings to destroy the planet?' " That sparked a whole Bible study series on Daniel and his interpretation, in Daniel 2 of a dream Nebuchadnezzar had. Chaplain Black followed Daniel's dream interpretation in six Bible study sessions tracing world history through Babylon, Persia, Greece, Rome and its fragmentation into Europe, as well as the current effort to reunite Europe. He ended with Daniel 2:44 "And in the days of these kings the God of heaven will set up a kingdom which shall never be destroyed." In response to the original question, he was able to say, "Before God will permit that to happen, Senator, he will put up the sign 'Closing Time.' He is the one who will create the new heaven and the new earth. It will not be weapons of mass destruction eviscerating the planet. God is in charge of human history."
Bible Study: The One-a-Day Vitamin
To help new Christians and those who are not familiar with the Bible learn to read and study the Word, he advises they visit the Bible section in a bookstore and browse the many different translations. "Pick up different bibles and find a passage you might know like the Psalms 23 Read it in the different translations until you reach one that really sings for you. That translation should probably become your devotional Bible. Then start with a book like Mark, which is only 16 chapters, but captures the life of Christ. Also, read the letters of Paul."
"As a basic minimum, read a chapter from Proverbs each day. I am convinced that Proverbs is the greatest success manual ever written and it has conveniently thirty-one chapters. Zero in on one a day. Eventually two or three verses will grab you and you can reflect on them throughout the day. Proverbs can be used for inspiration or reflection. Example, Proverbs 14:23 'In all labor there is profit.' It is an awesome verse. If I want to profit all I have to do is throw some work at it. Or there is Proverbs 22:29 'Show me a man diligent in his business and he will stand before kings and not ordinary people.' You have these wonderful Proverbs and it's like a one-a-day vitamin—a daily dose of faith. If you have Proverbs and the Gospels, you'll be getting to know Jesus. If you get the Epistles of Paul, you will get practical advice on how to live your life. Then I would recommend starting to pray the Scriptures, beginning with the Psalms. I think that will energize your prayer life."
Have something to say about this article? Leave your comment via Facebook below!
advertise with us
Example: "Gen 1:1" "John 3" "Moses" "trust"
Advanced Search