Unfailing Love Means an Unstoppable Life
Kenny Luck, Founder, Every Man Ministries
Monday, May 20, 2013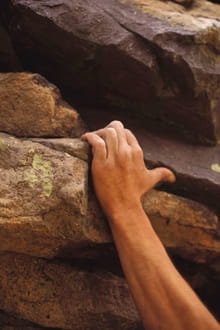 This is the fourth in a series we are calling "Uprising –Part II." We discover that a rebellion is taking place against the suffering created by broken masculinity. This article — and the others that follow — takes us on a journey into the broken male culture, showing us that God is our Father and He wants us to return home to His family, and like any loving Father, He expects His sons to behave accordingly. Read Part One, Part Two, and Part Three of the Uprising II series.
We've been taking a look at Jeremiah 4. You know He's talking to men when He's talking about renewal and revival, and He says in Jeremiah 4:1: "Circumcise yourself to the Lord." You don't say that to woman.
Remember too that they are adults. Adult circumcision would be painful, but do you know what He is really saying? I want to cut your heart. Circumcise your hearts.
He's talking about an inner transformation. You return to me, or you go on with your cultural expression of masculinity and validation, and then I'll have to break out the wrath. It breaks out like a fire with no one to quench it.
We've all felt this way at some point, experienced the consequences of our choices of masculinity outside of Christ and inside of culture. When you read or watch a news story where some demented guy walks into a grocery store and starts firing a gun, or when you see somewhere in the world where sexual violence is used for a political purposes, or when you go to Cambodia and you see a culture that is a broken down male culture that accepts men having sex with eight and nine-year old girls.
Circumcision of our hearts: that is God's mind on spiritual sonship. That's where we have to go to cap the well of broken male culture that is seeping into all facets of the world.
What's the model? It's great to talk about God wanting to be your Father. It's great to talk about an uprising of spiritual sonship, but what does it look like and what's the process?
Grab your Bible and turn to Matthew 3:16-17.
I want you to see this in the life of Christ because it's what God wants to do in your life. He already did with Jesus the very things he wants to do with you today. He can create the same results through you in your sphere of influence.
In these verses in Matthew, it says, "As soon as Jesus was baptized, he went up out of the water. At that moment heaven was opened, and he saw the Spirit of God descending like a dove and alighting on him. And a voice from heaven said, "This is my Son, whom I love; with him I am well pleased."
This model shows the declaration of sonship and the acceptance of a father.
This is supposed to happen in your earthly family and in your spiritual family.
Jesus came to earth. He was an earthly son, but He was also the Son of God. If that is true for Jesus, it is true for every man because everything is by Him, for Him, through Him, and in Him. Jesus is God's model of manhood.
In that declaration, there is inner security, inner stability, and inner maturity because Jesus knows who He is. He is the Son of God. He lives for an audience of one, not an audience of many.
Have something to say about this article? Leave your comment via Facebook below!
advertise with us
Example: "Gen 1:1" "John 3" "Moses" "trust"
Advanced Search
Listen to Your Favorite Pastors