10 Lessons from Alaska about God's Character... and Ours
Rebecca Barlow Jordan
Thursday, June 23, 2011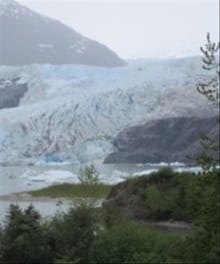 8. You just can't get enough of God's beauty
Yes, I also learned that I'm a photo-holic. 725 pictures later, those photos showed only a minuscule fraction of what God has prepared for His children.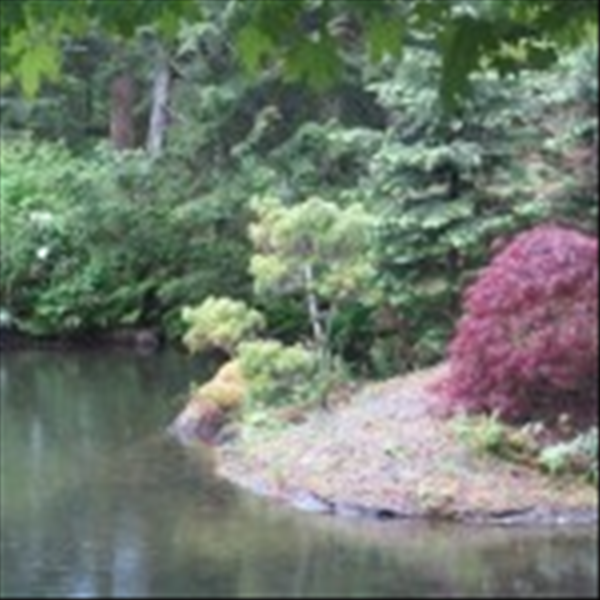 "No eye has seen, no ear has heard, no mind has conceived what God has prepared for those who love him" (1 Corinthians 2:9, NIV).
9. God is the Alpha and the Omega, the Beginning and the End
Even our best attempts to preserve beautiful places like Alaska will eventually end. But though this earth is passing away, while we're here, we can thoroughly enjoy and give thanks for what God has given us.
"In keeping with his promise we are looking forward to a new heaven and a new earth, the home of righteousness" (2 Peter 3:13, NIV).
"Then I saw a new heaven and a new earth, for the first heaven and the first earth had passed away, and there was no longer any sea" (Revelation 21:1, NIV).
10. He is the Light of the World. Be diligent in the Light while you can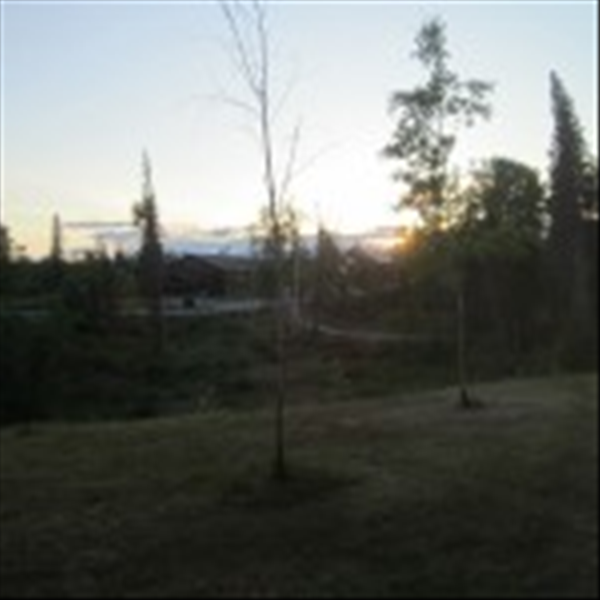 I had hoped to capture an Alaska sunrise and sunset, but it was a little difficult. In the interior of Alaska in Denali Park, sunset was around 12:10 a.m. Sunrise broke through about 3:15 a.m. Summer nights are short in Alaska, but winters reverse the hours. Kids leave for school in the dark and come home in the dark. This picture is the closest I could get – a premature sunset as seen through a hotel window – sometime about 11:25 P.M., I think.
We will not always have the opportunity to be lights in the world and to share the light of Jesus with others. "Night" comes for all of us: as we age, as we come nearer to the time for our own deaths, or when Christ will return someday.
Alaska's strange daylight and dark patterns remind me to stay faithful and keep sharing as long as God gives me breath.
"As long as it is day, we must do the work of him who sent me. Night is coming, when no one can work. While I am in the world, I am the light of the world" (John 9:4-5, NIV).
Prayer for Today
Lord, how we praise you for the beauty of your creation. Teach us daily about your character, and fill us with a passion that gives light to others and bears witness of you all our days. You are awesome and beyond comparison!
What about you? Where have you seen God at work? In what places have you seen the majesty of God's creation? What leassons is He teaching you about His character? Please share with us in the comments below.
Rebecca Barlow Jordan is an inspirational author, speaker, and passionate follower of Jesus who loves to encourage others heart to heart. She has written 11 books and over 1700 other articles, greeting cards, and other inspirational pieces. Her daily devotional Daily in Your Presence is available for delivery through Crosswalk.com. You can find out more about Rebecca at www.rebeccabarlowjordan.com.
This article originally appeared in two parts on Rebecca's blog. Used with permission.
All photo credits Rebecca Barlow Jordan.
Sign up for Rebecca's encouraging blog/newsletter, or purchase her newest devotional books from Zondervan
- Day-votions™ for Women, Day-votions™ for Mothers, and Day-votions™ for Grandmothers.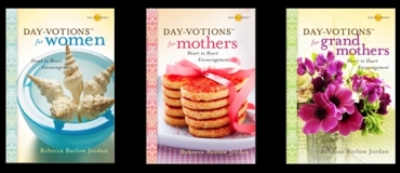 Publication date: June 23, 2011
Recently on Spiritual Life
Have something to say about this article? Leave your comment via Facebook below!
advertise with us
Example: "Gen 1:1" "John 3" "Moses" "trust"
Advanced Search
Listen to Your Favorite Pastors