17 Secrets to the Satisfaction You Crave
Whitney Hopler, Crosswalk.com Contributing Writer
Wednesday, November 02, 2011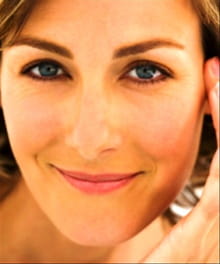 Editor's Note: The following is a report on the practical applications of Gregory Dickow's book, The Power to Change Today: Simple Secrets to the Satisfied Life, (FaithWords, 2009).
Feeling dissatisfied? You don't have to wait a long time for your life to get better. It can improve today if you decide to do something that you can do right away: Change the way you think.
What you think and the way you think will determine the quality of your life. You're not a victim of circumstances or other people's choices. No matter what, you have the power to create a fulfilling life for yourself by changing the direction of your thoughts.
Here's how you can change your life for the better – starting now – and find the satisfaction you crave:
Realize that it all starts in your mind. Your thoughts grow into attitudes; which determine your decisions; which lead to your actions; which establish your habits, character, and ultimately your destiny. So the secret to your satisfaction in life lies within you – in your mind – rather than in any external circumstances you experience. By choosing to change your thoughts you'll be tapping into the power to fulfill your greatest potential in life. Reject feelings of powerlessness. Admit that you have the power to make your life better, and decide to use that power.
Be loved. Don't waste any more time or energy worrying about whether or not God loves you. He does! Accept God's complete, unconditional love for you. When you're connected to God's love, you'll fee whole and enjoy a fulfilling life. Dispel the myth of God as an angry Being who's eager to punish you for your mistakes and flaws. Recognize that God is actually on your side, wants to love and forgive you. Pour out your thoughts and feelings to God and ask Him to help you feel His love for you in tangible ways. Stop trying to earn God's love; you already have it. Instead, respond to God's love by trying to become a better person as a way of thanking God and loving Him back. Every time you see a reflection of yourself in a mirror, remember that God has made you in His image. Ask God to heal you from wounds like past mistreatment, rejection, or abandonment that are preventing you from believing in His love. Break free of the need to earn other people's approval. Be confident in God's love for you.
Believe. If you simply believe that you can change your life, your faith then makes it possible for you to do so. Pray for the faith you need to overcome your fears. Stop limiting yourself and remember that all things are possible with God. No matter what challenge you're facing – a physical illness, a financial crisis, a broken relationship, a career problem – trust God to help you deal with it. Pray for a vision to know how to create a solution that's greater than what you can see right now. Rather than focusing on what you can't do, focus on what God can do. An active belief system will attract all the good that life can bring you. Unleash the faith God has already placed inside you by: exposing false beliefs (like the idea that you're defined by your upbringing) and replacing them with biblical truths (such as the truth that your identity is based on the fact that you're one of God's beloved children), refusing to be a victim of your circumstances and taking responsibility for finding solutions to your problems, refusing to settle for less than the best for your life, eliminating criticism from your life and becoming an encourager instead, and shifting your focus away from what you don't have and toward what you do have, believing that God will always meet your needs.
Have something to say about this article? Leave your comment via Facebook below!
advertise with us
Example: "Gen 1:1" "John 3" "Moses" "trust"
Advanced Search
Listen to Your Favorite Pastors