17 Secrets to the Satisfaction You Crave
Whitney Hopler, Crosswalk.com Contributing Writer
Wednesday, November 02, 2011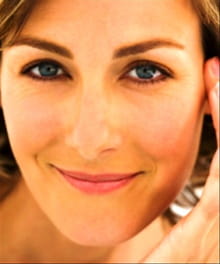 Be expectant. Expect the best – not the worst – to happen in your life when you trust God. Begin each day with optimism, hope, and enthusiasm. When you look forward to something good happening to you, you invite God to bring good into your life. Get rid of doubt and mediocrity that fuel low expectations of yourself. Start dreaming and pursuing your dreams. Create a list of new goals for every part of your life. Pray about them regularly and work hard to achieve them. Remain hopeful while you're waiting for what you need; keep trusting that God will provide at the right times and in the right ways. Live to please God – not necessarily other people. Follow God's guidance even when that means not living up to other people's expectations. Surround yourself with people who will encourage and support you, and avoid those who discourage you. Remember that God is on your side, and expect Him to always act according to what's best for you.
Be healed. God knows and cares about your suffering in this fallen world – all the physical, emotional, mental, and spiritual pain you go through. Don't deny, ignore, or cover up your pain. Instead, figure out what lies behind it and how to treat it. Replace your negative thoughts and feelings with positive ones. Thank God for the healing that He has already brought into your life, and let the memory of what God has done so far grow your faith in what He can do now. Instead of concentrating on what's wrong in your life, focus on what's right and keep cultivating positive thoughts and surrounding yourself with positive people. Take good care of yourself, such as by eating a healthy diet and getting enough exercise and sleep. Make time regularly to have fun. Keep taking whatever steps God leads you take in your healing process, one step at a time.
Be still. Spend time in silence and solitude regularly so you can listen well to what God may be trying to tell you. Make time to rest and reflect. Eliminate unnecessary distractions from your life such as by turning off your cell phone during times when you need to focus on something more important. Ask God to help you turn off worrisome thoughts and let go of your concerns when you're praying. Simplify your schedule by cutting out activities that aren't the best choice for you right now. Pray for a soft heart that's forgiving, compassionate, open, and sensitive to others, since that's the kind of heart that can best receive what God wants to plant in it. Start each day with peaceful prayer that seeks God's guidance for the day.
Know yourself. Discover who you really are as a person – from the inside out – instead of letting other people try to define you. Ask God to show you the person He created you to become. Don't devalue yourself; always keep in mind that you're valuable because you're God's child. Don't allow other people to damage the image of God placed in you. Don't judge yourself for failing or making mistakes. Let the knowledge of who you are give you the confidence you need to overcome temptations and challenges. Cultivate values like integrity, honor, humility, loyalty, and love in your life to build a strong character. Tap into the power of the Holy Spirit inside you each day. Be honest about your weaknesses, and rely on God's strength to overcome them. Base your confidence ultimately in the fact that you enjoy a love relationship with God.
Love yourself. Accept and respect who God made when He created you. Acknowledge the good in you and thank God for it. Pray for God to help you see yourself the way He views you, so you can love yourself through the power of His love. Make your relationship with God your top priority. As you put God first in your life, you'll start experiencing an overflow of love and respect for yourself and other people. Silence your inner critic by forbidding yourself to say negative words about yourself. Remind yourself that you're worth so much to God that He sent His Son to die for your sins. Abandon perfectionism; simply do the best you can in life and trust God. Don't compare yourself to other people; embrace your uniqueness. Surround yourself with friends who will help you appreciate the person God made you to be.
Have something to say about this article? Leave your comment via Facebook below!
advertise with us
Example: "Gen 1:1" "John 3" "Moses" "trust"
Advanced Search
Listen to Your Favorite Pastors