17 Secrets to the Satisfaction You Crave
Whitney Hopler, Crosswalk.com Contributing Writer
Wednesday, November 02, 2011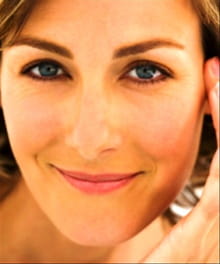 Forgive yourself. Decide to live free of guilt, no longer imprisoned by the past or your sins. Honestly confess and repent of your sins, then accept God's forgiveness. Realize that making mistakes doesn't make you a mistake. Learn from your mistakes and move on. Don't allow other people to lay guilt trips on you; you don't need other people's approval when you have God's approval. Accept the mercy and grace that God offers you. Stop punishing yourself for something for which God has already forgiven you. Believe that God can turn any situation from your past around for the better. Let go of grudges against people who have hurt or wronged you and rely on God's strength to help you forgive them. Stop talking about old wounds and just let them heal. Verbalize your forgiveness – of yourself and others – often to remind yourself of it. Don't insensitive comments and actions too personally; what people say and do is usually more of a reflection of themselves than a judgment on you. Celebrate the healing work of forgiveness that God is doing in your life.
Fall out of love with your feelings. Instead of letting your feelings master you, decide to master them. Disarm negative emotions by changing the thoughts behind your emotions from negative to positive. As you think the right thoughts, that will lead to the right feelings, which will then produce the right actions in your life. Pray often for the Holy Spirit to renew your mind so that God's thoughts will become your thoughts. Talk to your negative emotions (like anger, fear, or depression) rather than letting them talk to you. Have confidence in God's promises, which will calm your emotions as you remind yourself that you can trust God to help you in any situation. Pray for God to send His perfect love into your life to cast out fear and melt away other negative feelings.
Discover the greatness in you. Get out of your comfort zones that are keeping you enslaved to a boring, empty, mediocre life by preventing you from tapping into your greatest potential. Stop going over your past failures and be willing to try again. Move forward, not backward. Dream, and take risks to pursue those dreams. Don't limit yourself; be willing to try something new. Be open to growing and changing. Identify what you're most passionate about doing. Then find ways to fuel that passion in active ways that help you contribute to the world around you – from learning to cook or mentoring children, to starting a business or volunteering at a hospital. Discipline yourself to work hard at developing the necessary skills to put your passion into action well. Stay on course despite what cynics have to say. Keep challenging yourself to improve and serve God and others with excellence.
Plant a seed. Any attitude or action you put your energy into returns to you like a seed you plant as investment in your future. The quality of your life depends on the quality of the seeds you plant and how you help them grow. So choose your "harvest" (the kind of life you really want) and make decisions designed to lead to that kind of life. If you want your children to grow up to be close to God, share your faith with them in purposeful ways. If you want a promotion at work, plant seeds of diligence and excellence on the job. Watch out what you allow to come into the field of your heart so you don't choke your good seeds on weeds of sin. Replace mentalities of failure with mentalities of success. Then rest and trust God to make the seeds you plant grow at the right time.
Find your calling in your conquering. Each struggle you go through is an opportunity to learn and grow. Each bad experience you conquer can help you fulfill more of God's good purposes for your life. So acknowledge your struggles, get to the root of the pain, and pull out the knife to open a wound from which new life can flow. As you step out in faith to overcome little things, God will gradually entrust you with bigger tasks and strengthen you along the way.
Have something to say about this article? Leave your comment via Facebook below!
advertise with us
Example: "Gen 1:1" "John 3" "Moses" "trust"
Advanced Search
Listen to Your Favorite Pastors