Be Anxious in Nothing
Shawn McEvoy, Faith Editor
Friday, August 19, 2005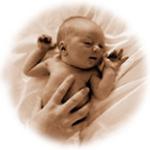 Now it starts to become clear why Paul commands us not to adopt such behavior. In Matthew 6:25-34, Jesus uses the term five times, translated in the NLT as "worry":
"So I tell you, don't worry about everyday life – whether you have enough food, drink, and clothes. Doesn't life consist of more than food and clothing? Look at the birds. They don't need to plant or harvest or put food in barns, because your heavenly Father feeds them. And you are far more valuable to him than they are. Can all your worries add a single moment to your life? Of course not. And why worry about your clothes? Look at the lilies and how they grow. They don't work or make their clothing, yet Solomon in all his glory was not dressed as beautifully as they are. And if God cares so wonderfully for flowers that are here today and gone tomorrow, won't he more surely care for you? You have so little faith! So don't worry about having enough food or drink or clothing. Why be like the pagans who are so deeply concerned about these things? Your heavenly Father already knows all your needs, and he will give you all you need from day to day if you live for him and make the Kingdom of God your primary concern. So don't worry about tomorrow, for tomorrow will bring its own worries. Today's trouble is enough for today.
I gain a lot of hope from that passage – hope that I can actually make the Kingdom of God (the definition of which is another topic for another day) my primary concern. What faith, trust, and actualization to truly be able to behave like a bird or flower with concerns neither for basic needs or wants. Those worries, unchained, turn to hope that God will supply our needs, and I become free to answer a greater calling. Yes, even greater than having children if you want to be honest about it.
But just as with having children, there's still something in it for me not to be anxious, even past trusting God to meet my needs. I find it quite fun to find the places in His Word where He basically says, "Okay, still not convinced? Tell you what I'm gonna do… not only will I feed you like a bird, adorn you like a flower, and let you deal with life on a day-to-day basis, but if you'll truly give up control and worry here, I'll throw in Peace, too. How's that sound? Do we have a deal?"
Sure enough, He does that here, according to Paul. Just one verse after admonishing us not to be anxious, he says that "the peace of God, which passeth all understanding, shall keep your hearts and minds through Christ Jesus" (Philippians 4:7).
Anxiety become Hope become Peace. Humbled again, and I know what I need to do next.
We thought for a long time we'd name our daughter Lauren Hope McEvoy, but the more I dwelt on it, the more it sounded like a soap opera ("…next week on Lauren's Hope, Brock tells Lauren he's abandoning their future to pursue his lifelong dream of a human dairy farm…"). So we tried to think of other alternatives, but the only middle name that kept coming to mind (my mind) was "Bo-Boren." Val just couldn't get on board with that.
Then came today's lesson here, involving "casting my cares" (1 Peter 5:7) about Lauren's pending birth and anything else back onto God. Incidentally, I've always loved that fishing metaphor, given that it came from Peter, and I can picture him tossing all his worries/cares/concerns/anxiety onto God's vast supporting ocean like they were a fishing net – a net that when he picks it up again is going to come back to him full of fish. And that's Hope if I've ever heard it.
And so you shall be Lauren Hope, and HOPEfully very soon…

Recently on Spiritual Life
Have something to say about this article? Leave your comment via Facebook below!
advertise with us
Example: "Gen 1:1" "John 3" "Moses" "trust"
Advanced Search
Listen to Your Favorite Pastors