Discussing the Evidence for the Resurrection with Josh McDowell
Kelley Mathews, Crosswalk.com Contributing Writer
Tuesday, April 07, 2009

"I'd give my testimony—how I came to know Christ and why I trust Him; then I'd share why I believe that the Bible is true and trustworthy, and then I'd point out the Resurrection. What convinced people of the Resurrection back then [when it happened] is not the empty tomb. What convinced people at that time were his appearances—I believe that's the strongest evidence. When Paul said that He appeared to over 500 at one time and told the critics, 'Look, the majority of them are alive!'—he put his entire life and reputation on the line."
In addition to the empty tomb and Jesus' appearances, the McDowells point to several other favorable arguments for the Resurrection: the broken Roman seal on the tomb, the large stone rolled away, the Roman guards who fled, the graveclothes' unique positioning, and others. They also debunk common attempts to explain away the Resurrection, such as the "swooning" theory, spiritual resurrection theory, or stolen body theory. The authors address historical evidence and the reliability of the Gospel writers. Their comprehensive coverage give readers much to consider.

Coauthor and Josh's son, Sean McDowell heads the Bible department at a Christian high school in California, speaks professionally, and writes his own ministry books. He is the national spokesman for Wheatstone Academy, an organization committed to training young people in biblical worldview. He is also the father of two. "Sean gives a bridge to the younger culture," Josh told me. He calls working with Sean "a first-class act."
The father-son duo believes that knowing the truth of the Resurrection is crucial for young people today. In conjunction with Evidence of the Resurrection, they produced two separate books for kids: Jesus: Dead or Alive? targets 13–18-year-olds, while Jesus is Alive! is designed for children 6–10 years of age.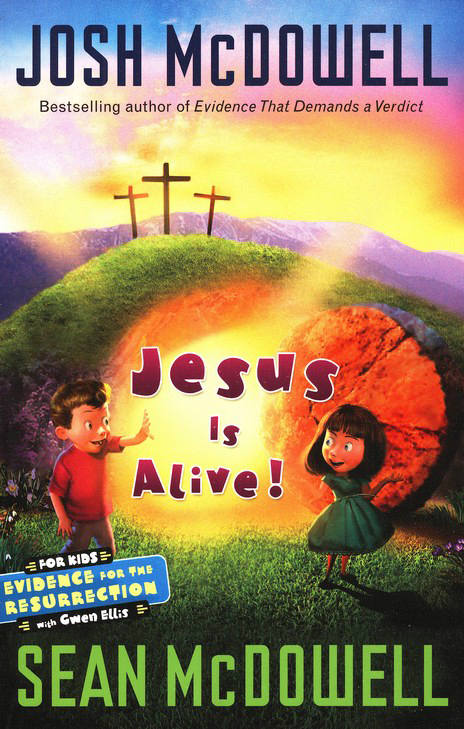 "You'd be surprised what kids five or six years old can understand," Josh told me. "Jesus is Alive! presents the information in a Q&A format. A child can grasp a lot, especially when it comes from the parents. If you don't reach a child by his 12th birthday, you can't really reach him. Only 4 percent come to Christ after that. So if you are going to reach a child by his 12th birthday, you have to start at five or six."
The teen book communicates the material through dialogue, a format that appeals to youth. "Truth without relationships leads to rejection. If parents don't have close, loving, intimate relationships with their child, the child will often reject what the parent shares. Share with them. Don't preach at them."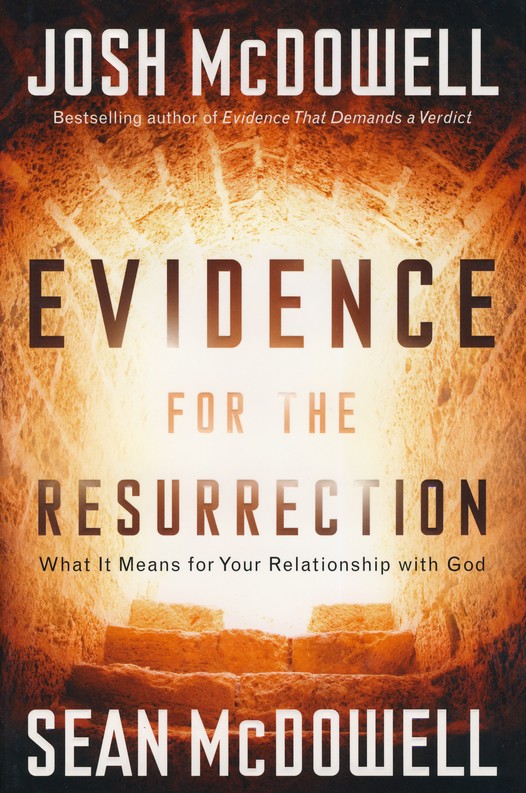 Readers can find a free, six-page downloadable Evidence of the Resurrection pamphlet online at www.josh.org/risen. It contains a condensed explanation of the evidences put forth in the book.
Kelley Mathews, Th.M. (Dallas Theological Seminary), married and blessed with three young children, spends her spare time freelancing as a writer and editor. She served several years as the Women's Ministry Director at Rowlett Bible Fellowship. Her newest book release is Leading Women Who Wound (Moody, Feb 2009), which can be found on her web site www.newdoors.info.
Recently on Spiritual Life
Have something to say about this article? Leave your comment via Facebook below!
advertise with us
Example: "Gen 1:1" "John 3" "Moses" "trust"
Advanced Search
Listen to Your Favorite Pastors