Do You Draw Near?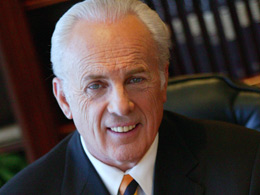 Acceptable worship doesn't happen spontaneously- you must prepare yourself. Let's look at Hebrews 10:22. "Let us draw near with a sincere heart in full assurance of faith, having our hearts sprinkled clean from an evil conscience and our bodies washed with pure water." That verse begins with the phrase "let us draw near"-it is our call to worship. What follows are four checkpoints to help you prepare for worship.
The Checkpoint of Sincerity - We are to draw near "with a sincere heart." That speaks of a genuine heart, devoted to pursuing God. It is hypocritical to be worshiping God when you are really apathetic or preoccupied with self. Draw near to God with your whole heart.
The Checkpoint of Fidelity - We are to draw near "in full assurance of faith." The Hebrews were clinging to Old Covenant forms of worship to find acceptance before God; but the coming of Christ put an end to ceremony and sacrifice. Each person had to be willing to say, "I'm coming to God in full confidence that I am not saved by a system of ritual. I come fully by faith in Jesus Christ." You too are to be fully assured that God accepts your worship, not because of what you do, but because of what Jesus did in providing atonement for you.
The Checkpoint of Humility - We are to draw near to God "having our hearts sprinkled clean from an evil conscience." That is, you come to God with the knowledge that you are unworthy to be in His presence. The only reason anyone can come to Him is the blood of Christ, which was shed on the cross as a cleansing for sin.
The Checkpoint of Purity - We are to draw near having "our bodies washed with pure water." That refers to the daily cleansing by the Word of God. The process of sanctification ferrets out sinful thoughts and exposes sinful behavior. Before you worship, confess the sins that God uncovered through His Word so you can draw near in purity.
Every time you worship, whether corporately or privately, try preparing yourself by asking these questions:

• Am I seeing God anew in the Word through discovery and meditation so I am compelled to draw near to Him?
• Am I being sincere? Is my heart fixed on Him and undivided?
• Am I fully assured that only faith in Christ can bring me to God's throne?
• Am I coming humbly, realizing I can draw near only because of what Christ has done for me?
• Is there any sin in my life I haven't dealt with?
P> Perhaps you've been attending church for years, but you've never really drawn near to God, nor have you sensed His nearness-even in your own private
devotions
and prayers. Now you know, or perhaps have been reminded: God has redeemed you so you can worship Him. It is the purpose for which you were created. Continue living in the light of the wonders you discover about God in His Word, and ask Him to teach you more and more by experience what it is to worship Him in spirit and in truth. That is a prayer our great God will delight in answering.
Adapted from Our Awesome God, © 1993 by John MacArthur. All rights reserved.
Recently on Spiritual Life
Have something to say about this article? Leave your comment via Facebook below!
advertise with us
Example: "Gen 1:1" "John 3" "Moses" "trust"
Advanced Search
Listen to Your Favorite Pastors