Does Your Work Really Matter?
Paul J. Dean, Pastor, Counselor & Professor
Tuesday, January 24, 2006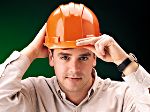 Does your work really matter? Alissa Clark of Relevant Magazine.com poses this question in essence with her provocative article titled "Seeing God's Hand." In wrestling with writer's block, Clark begins to share her heart a bit when it comes to the issue of, dare I say, relevance. No doubt she expresses what many of us often feel. She says her problem is not simply writer's block. She becomes transparent and reveals, "I am scared to fail. I am afraid that I will pour out my heart and thoughts to you, but it won't make an iota of difference to you. There's a blinding fear that what I write will not matter. And even worse, there's that nagging feeling that what I do in my life, ultimately, will not matter."
Now that's transparency and honesty. But, she gets even more honest. In her words, "To be honest, this goes far beyond my writing. My 'day job' is mundane--technology in the world of investment banking. I'm not likely to change anyone's life or make a real difference in the world by sitting behind a desk and answering e-mails all day. I struggle with knowing why I've been placed here, when there seem to be so many people out there doing interesting things that make a difference."
She notes that she cannot be the only one who harbors such feelings. And she is right. The question of whether or not we are or even can make a difference in this world plagues most of us. No doubt thoughtful Christians wonder just how they can make such a difference in the work-a-day world of their 9 to 5 lives (8 to 6, etc.). Of course, God does have something to say to us that ought to encourage our hearts.

Work is Worship
First, your work matters because its part of your relationship with God. Work is part of your relationship to God because it is an act of worship. We are given this counsel: "Whether therefore ye eat, or drink, or whatsoever ye do, do all to the glory of God (1 Cor. 10:31)." That command puts all of life in the context of worship. We glorify God, that is, we put His character on display when we work. He worked. He worked in creation and redemption to name the big two.
When we work, we reflect His glory and we further derive joy in doing what He's called us to do. To the extent that we enjoy being where God wants us to be, and sometimes that's in the mundane or difficult circumstances of work related drudgery as a result of the curse, we enjoy God by virtue of our redemption in Christ. We find satisfaction in work as we find satisfaction in God. As we find satisfaction in God, we glorify Him. "God is most glorified in us when we are most satisfied in Him (John Piper)."
Work is part of your relationship to God because God has given you the ability to work. "Whatever your hand finds to do, do it with all your might; for there is no work, nor device, nor knowledge, nor wisdom, in the grave where you are going (Ecc. 9:10)." Among other things, this verse speaks to the fact that we have a limited time on this earth. God has given us certain things to do while we are here. Because they have been given to us by God, we need to pursue them with all of our might in the time allotted. In addition to giving us a sense of purpose and urgency, this commitment to diligence and excellence also glorifies God.
Work is part of your relationship to God because it reveals your character. "He also that is slothful in his work is brother to him that is a great waster (Prov. 18:9)." Part of who we are before God and man is revealed in the attitude we have toward work and the getting of that work done.
Recently on Spiritual Life
Have something to say about this article? Leave your comment via Facebook below!
advertise with us
Example: "Gen 1:1" "John 3" "Moses" "trust"
Advanced Search
Listen to Your Favorite Pastors