Faith & Pharmaceuticals: Trust God, or Get a Prescription?
Jim Robinson, LADAC
Tuesday, February 06, 2007

I won't try going into what exactly happened to our mother. I more often than not see only dusty, empty rooms when I go in search for her back there, to that place of my past where my mind sometimes wanders but rarely lingers. I believe in words like psychosis and endogenous depression and schizophrenia, and I believe in chemical imbalances and "bad wiring" of the brain. I can spout lots of technical jargon and use psychoanalytical language to describe some things science understands and some things it does not. I'm supposed to have some understanding of neurotransmitters and receptor molecules, but all that cannot completely explain how people sometimes become lost to themselves and lost to the rest of us. And I believe in unseen darkness and demons, too, and I'm not at all sure where one set of beliefs leaves off and the other takes up. All I do know for sure is that God exists, that there is a world beyond what we can see and touch and feel, and that within that world evil exists, too. And I believe that for some of us in obvious ways and probably all of us in more subtle ways the disease exists and makes its home in more than just our flesh, and medicine alone rarely cures us. When all my training fails me, sometimes all I really know for sure is that being well — truly well — goes to a place within us that lies far deeper than the mere molecules that make us up, and that for reasons known and unknown our mother began to fall away from us. Isolated, abandoned, sitting for hours in that same room where we had so often been saved from the lightning, she stared out at the intruding gray, mourning something lost that none of us could help her find.
As Christians, we must embrace the truth that we are creatures of both flesh and spirit. And so, I have come to believe that our healing must take on a multifaceted approach: we are dealing with biological, psychological, environmental, and spiritual disease issues. Treating any number of these symptoms without treating them comprehensively will produce limited results. As believers in the true Healer, Jesus Christ, we must ultimately ask Him to accompany us one day at a time — perhaps one hour at a time — knowing that He will guide us regarding how best to utilize prayer, therapy, appropriate medication, and fellowship to heal our wounds. Whatever road we follow, we need never travel alone.
Each of us should prayerfully consider all of the options God provides us for healing. We can trust our Lord to lead us to a variety of people we can really trust — religious leadership, medical professionals, counselors, 12-Step or related support fellowships, friends and family — and then take all the information to the Cross, asking Christ to grant discernment and grace. Know that He will take care of you, even in those times when we might misinterpret His meanings. More than anything, Jesus wants you whole and well. And He has provided a number of both medical and relational tools that can help. If you have tried Christian counseling in the past, but had a less-than-satisfying experience, don't give up. Finding the right therapist can take time and prayerful effort. An article I wrote entitled "Looking for a Christian Counselor?" can be found on my web site. The site also provides a comprehensive list of links to professionals in many areas of health and healing. See http://www.prodigalsong.com/links/index.html.
Reach out to others. I have found on my own journey that a deep need has been filled through fellowship with others bearing similar wounds. Together, we can discover a strength beyond our own, and embrace Christ Jesus—Healer of our hearts, Lover of our souls.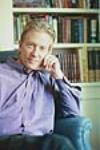 Jim Robinson, LADAC, NCACI, BCBC, is a successful songwriter, musician, speaker, author, and professional recovery counselor. A graduate of Christ Center School of Counseling and Addiction Studies, Robinson is founder of ProdigalSong, a Christian ministry utilizing music, speaking, counseling, and teaching to convey healing for the broken spirit. Jim's web site, www.ProdigalSong.com, contains information about his ministry, numerous recovery resources, and additional articles he's written. To subscribe to Jim's monthly newsletter, click here.

Recently on Spiritual Life
Have something to say about this article? Leave your comment via Facebook below!
advertise with us
Example: "Gen 1:1" "John 3" "Moses" "trust"
Advanced Search
Listen to Your Favorite Pastors